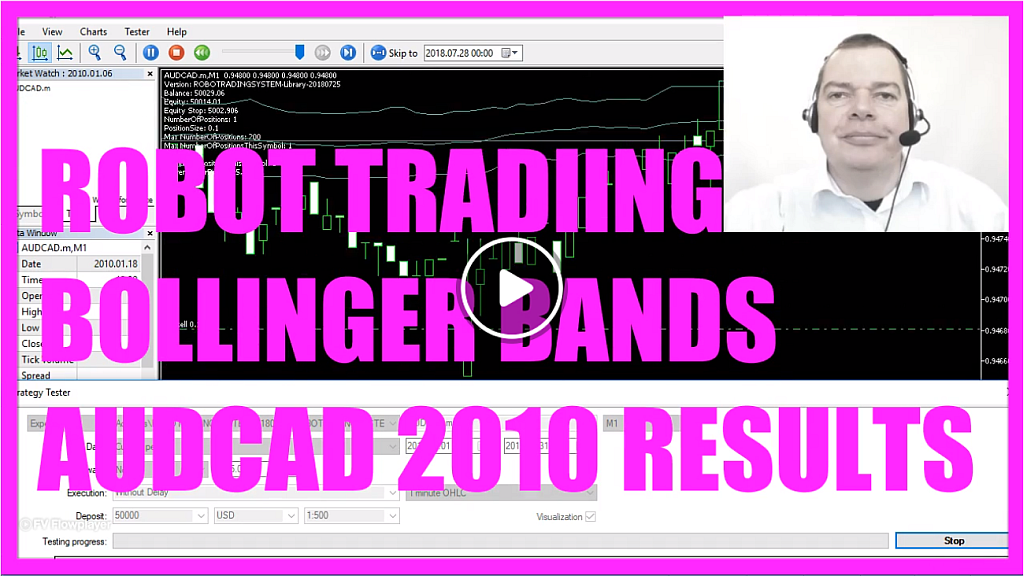 This is an automated message to show you the results for the strategy test in 2010. We are using a risk setting of 5 for the Bollinger Bands entry with standard settings to trade the Australian Dollar against the Canadian Dollar.
That means, that we use a value of 20 for the period and a value of 2 for the deviations. The Expert Advisor is calculated for the close prices.
You could change the settings for any indicator or entry and usually a higher number of candles in the period setting produces less signals while a low period value would increase the number of signals that are produced.
Most indicators have been invented when average people had to trade on a daily chart, but today your computer is able to do it in a few seconds.
Changing the setting of an entry might produce completely different results, because each trade influences the next one.
In this case we made a profit with a risk setting of 5 and maybe you want to watch the other performance videos on RobotTradingSystem.com – or wherever you get your trading performance videos.
Download "BOLLINGER BANDS ROBOT TRADING SYSTEM DEMO VERSION - WORKS WITH AUDCAD ON DEMO ACCOUNTS ONLY" BollingerDemo.zip – Downloaded 136 times – 74 KB