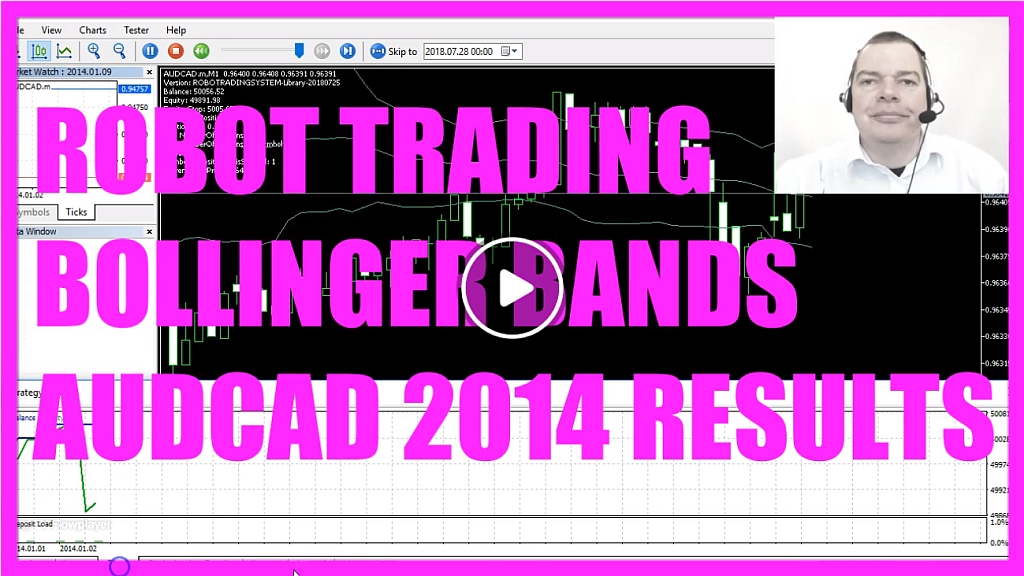 In this automated video, you see the results for the Bollinger Bands entry that we are trading with a risk setting of 6 for the year 2014.
Sometimes you will see so called draw downs, they can't be totally avoided.
I have seen automated systems break down after several thousand trades, just because the market conditions changed.
Every draw down is something that produces fear and other bad feelings, so often the temptation is high to change the trading system.
Those little improvements – or should we call that manipulations – can completely ruin a system.
If you would like to avoid draw downs, you should start to either decrease your trading risk – or your account size.
For me there is absolutely no reason why one shouldn't start with a small account, because you can always increase your account size later.
The results in this video are positive, but if would have stopped our backtesting on the 3rd of December, we would have made a loss.
So if you are interested to find out how to reduce risks and still have an automated system that produces good results, you maybe want to watch the other performance videos on RobotTradingSystem.com – or wherever you get your trading performance videos…
Download "BOLLINGER BANDS ROBOT TRADING SYSTEM DEMO VERSION - WORKS WITH AUDCAD ON DEMO ACCOUNTS ONLY" BollingerDemo.zip – Downloaded 136 times – 74 KB