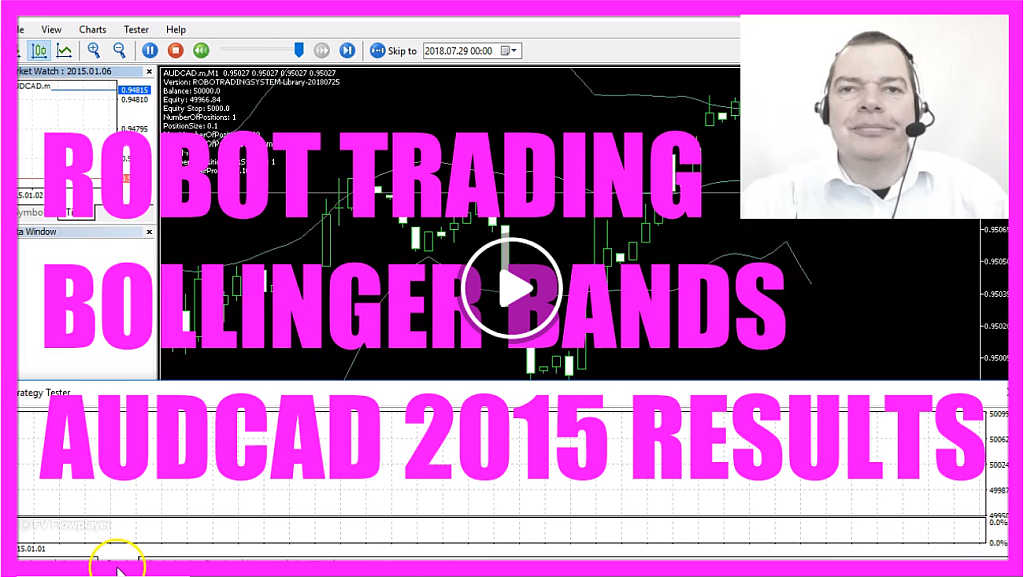 We are trading the Bollinger Bands for the year 2015. This video is automated to show you the results that we get with a risk setting of 10.
I consider that to be a high risk, so potentially you will see huge draw downs.
The risk setting for this system influences the number of positions that might be traded at the same time on the same chart.
If you look at the chart, you might see that the potential number of positions is limited to 200 while the calculated max number of positions can exceed that value.
With a lower risk setting, we would trade fewer positions, that would limit the potential loss – but also the potential profit.
If you would chose a risk setting, that is too high, you might ruin your account, so it is a good idea to always start with a small risk – you can always increase it later…
If you are interested to learn more about risk settings, you might want to watch the other performance videos on RobotTradingSystem.com – or wherever you get your trading performance videos…
Download "BOLLINGER BANDS ROBOT TRADING SYSTEM DEMO VERSION - WORKS WITH AUDCAD ON DEMO ACCOUNTS ONLY" BollingerDemo.zip – Downloaded 136 times – 74 KB