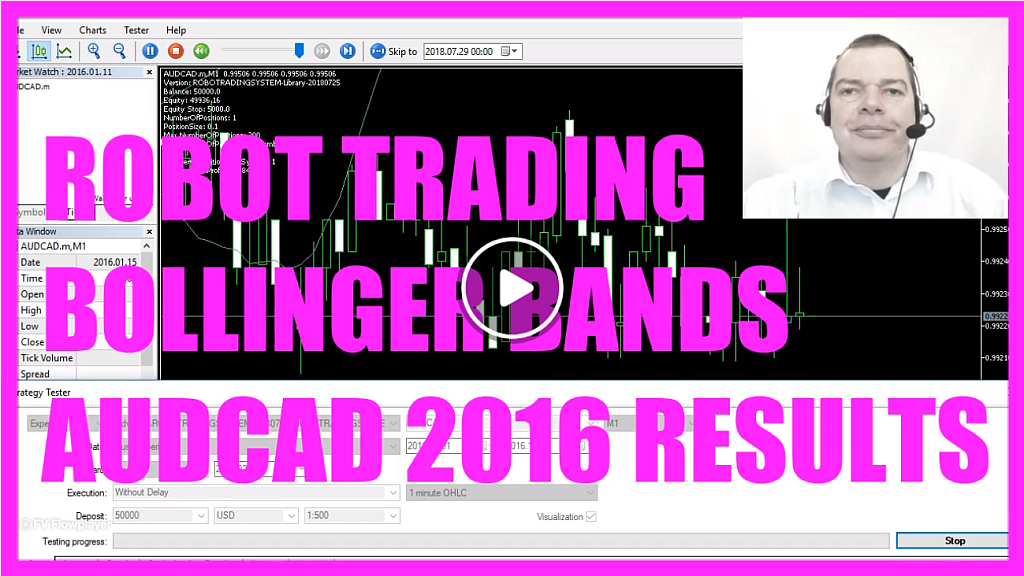 This is an automated trading performance message where we trade the RobotTradingSystem with the Bollinger Bands indicator.
We are using a trading risk setting of 12 – please don't do this at home.
I consider risk settings above 10 as insane and never would use them on my real money account, because I am risk averse.
I would rather make a small profit with a small risk, but I also know, that each trader has his or her own comfort zone.
If you wake up in the middle of the night and ask yourself, if you account is still alive and well, that might be a good sign, that you should consider to lower your trading volume – or your account size.
For 5 years I offer courses for automated trading and I always encourage course members to use a free demo account for at least three months – you can always upgrade later!
Nobody has a problem to see a draw down in a one minute video like this one, but wait until you see your first huge draw down on your real account – this is a slightly different experience!
If you want to know more about profits and draw downs, you might want to watch the other performance videos on RobotTradingSystem.com – or wherever you get your trading performance videos…
Download "BOLLINGER BANDS ROBOT TRADING SYSTEM DEMO VERSION - WORKS WITH AUDCAD ON DEMO ACCOUNTS ONLY" BollingerDemo.zip – Downloaded 166 times – 74 KB