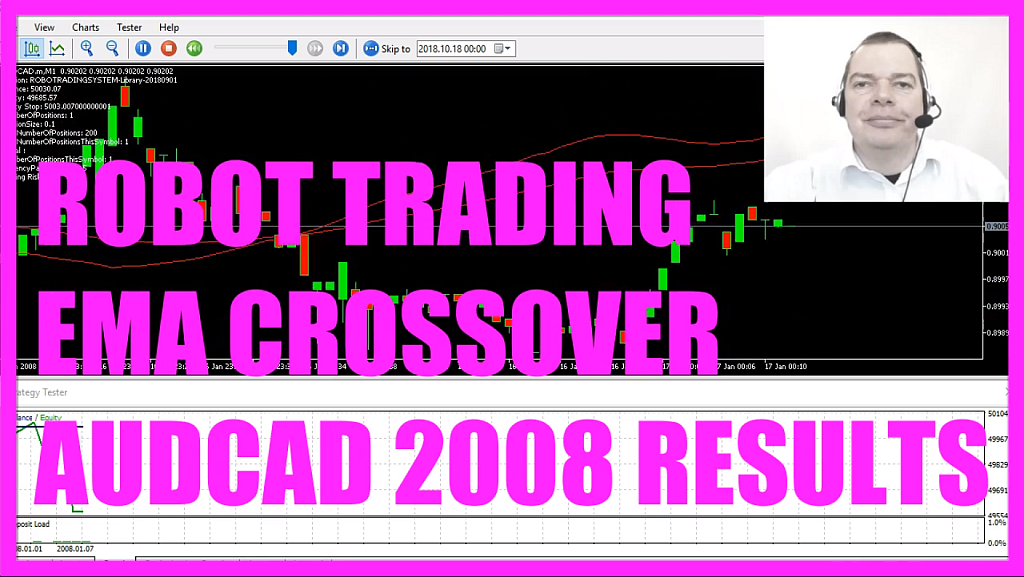 This time we are going to trade the year 2008. This video is automated to show you the results for the exponential moving average crossover entry with a risk setting of 3.
Why do we use such a low risk setting here? For 2007 we used a value that was more than two times bigger, so what is the difference now?
Well, 2008 was the year of the financial crisis. A lot of people lost a lot of money in 2008, so probably it would have been a good idea not to trade at all.
But you never know when the next financial crisis is going to hit the market, so how should you decide if you want to trade?
A crisis is usually something that is not foreseeable, so isn't it good to know that there is a system that makes it possible to even trade the worst crisis that we have seen in this century?
In our backtest we are not so much involved, everything happens in a few seconds. But I still remember that we all have seen the news back in 2008.
Big banks went bankrupt, people lost their jobs or their life savings. Going all in would have been a sure way to lose all your trading money, so a low risk setting is probably a good way to survive the next financial crisis.
If you are interested in surviving the next financial crisis, maybe you want to watch the other performance videos on RobotTradingSystem.com – or wherever you get your trading performance videos.
Download "EMA CROSSOVER ROBOT TRADING SYSTEM - DEMO VERSION - WORKS WITH AUDCAD DEMO ACCOUNTS ONLY" EMACrossoverDemo.zip – Downloaded 105 times – 72 KB