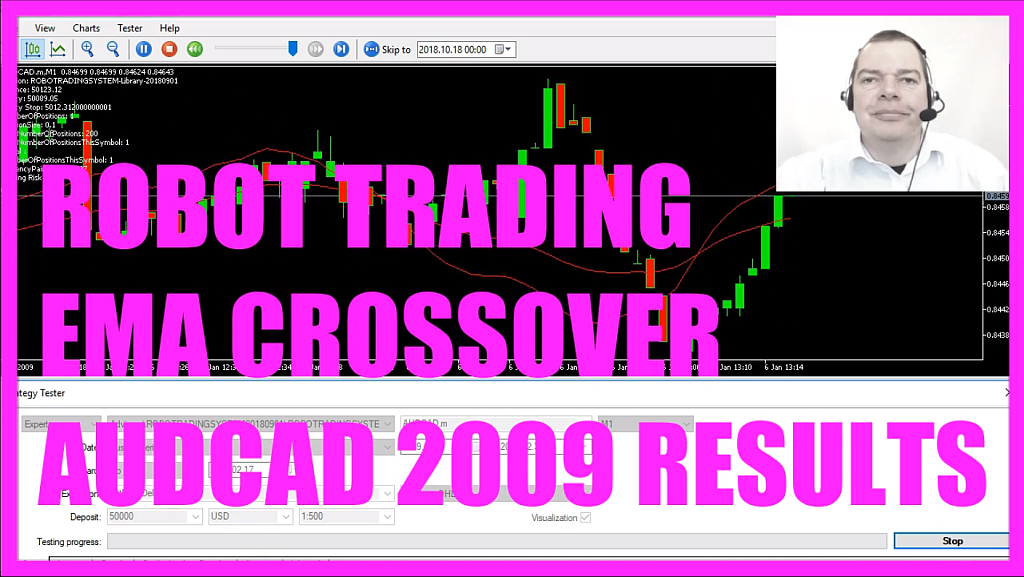 This is an automated video, we are trading the Australian against the Canadian dollar with a risk setting of 3.
Sometimes you can't make much profit, no matter what you try. In 2009 we have still problems to make good profits with the crossover entry.
Market conditions change and so far I have never seen any entry signal that is always producing optimal results.
Every kind of indicator produces false signals from time to time and in the middle of a financial crisis that can be very unprofitable.
But if you are a long term oriented person, you might find out that you can expect better results in other years.
At least there is one good thing: I have also never seen any entry that couldn't produce at least a small profit – if you use the right risk settings to trade it!
Risk is like the transmission in your car. You would probably never try to park your car with a speed of 80 miles per hour and you slow it down before you park it.
You should also consider to lower the speed of your trading system when it is time.
When you see that your equity is going down in a steep curve, it is time to use the brakes and avoid a crash.
If you want to avoid to crash your trading account in a financial crisis, maybe you want to watch the other performance videos on RobotTradingSystem.com – or wherever you get your trading performance videos.
Download "EMA CROSSOVER ROBOT TRADING SYSTEM - DEMO VERSION - WORKS WITH AUDCAD DEMO ACCOUNTS ONLY" EMACrossoverDemo.zip – Downloaded 117 times – 72 KB