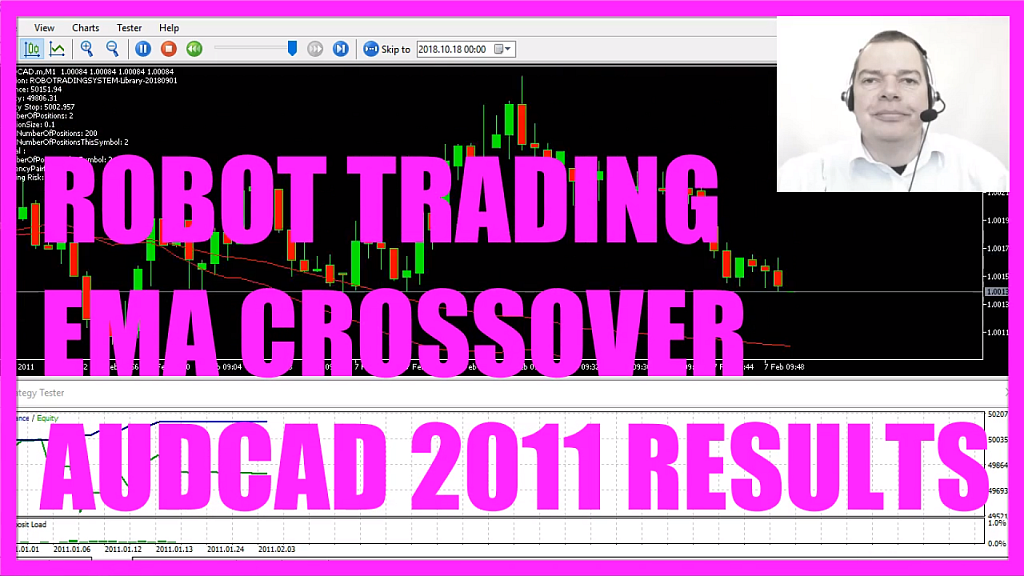 We are trading the Australian against the Canadian dollar for the year 2011. This video is automated to show you the results.
This time we are using a risk setting of eight.
Market conditions change from time to time and 2011 was one of the years where you really can see that in the results.
Being an automated trader has some advantages and I really like it when the equity and the balance curve go up like on rails.
A draw down is something that no trader wants to see. We all prefer good results and profitable systems.
For our RobotTradingSystem we probably could increase the risk setting from 8 to 9 or even to 10, but why should we do that when everything works well?
Greed would be one reason why a human trader might want to do it, but an automated system is immune to that kind of emotion.
It just does what it is told to do and it will not violate the trading plan because of emotional reasons, nor will it do revenge trades.
We make rules before we trade anything and it will exactly follow these rules.
That is why it is called a system. Emotional trading is what I call hope trading – and that didn't work very well for most of us – or did it?
If you are interested in an automated trading system that doesn't get emotional, maybe you want to watch the other performance videos on RobotTradingSystem.com – or wherever you get your trading performance videos.
Download "EMA CROSSOVER ROBOT TRADING SYSTEM - DEMO VERSION - WORKS WITH AUDCAD DEMO ACCOUNTS ONLY" EMACrossoverDemo.zip – Downloaded 81 times – 72 KB