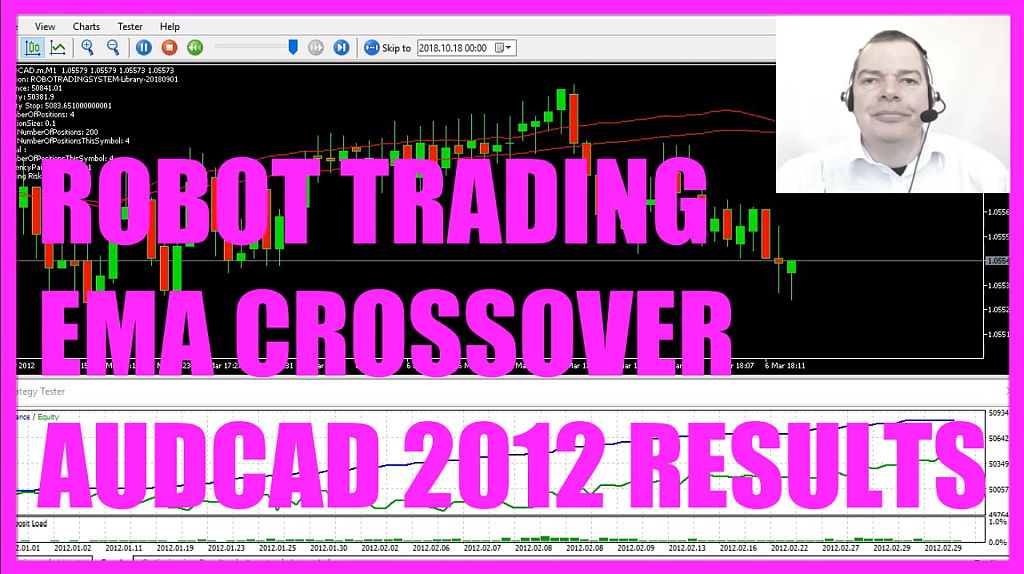 This is an automated video to show you the results for the Robot Trading System in the year 2012. We use an exponential moving average crossover entry and a risk setting of 10.
That is a very high risk setting and what we do in this video is too risky for my taste. I would call it a wild ride, because we see draw downs that are too high – if you are a risk averse trader.
In a backtest it is not very hard to watch such a draw down, but it is a very different experience when you trade on a real account.
That might cause you to manipulate your system – or even close the whole account because of fear or other unpleasant emotions.
So why would you do that? Because the money has a meaning for your life.
If your account is so big, that a total loss would cause problems in your lifestyle, you probably should trade a smaller account.
I often say that good automated trading is very boring, because no trade will make or break your account.
That makes it less exciting for traders, but if you are looking for entertainment, you probably should consider Netflix.
If you are interested in better trading results, maybe you want to watch the other performance videos on RobotTradingSystem.com – or wherever you get your trading performance videos.
Download "EMA CROSSOVER ROBOT TRADING SYSTEM - DEMO VERSION - WORKS WITH AUDCAD DEMO ACCOUNTS ONLY" EMACrossoverDemo.zip – Downloaded 81 times – 72 KB