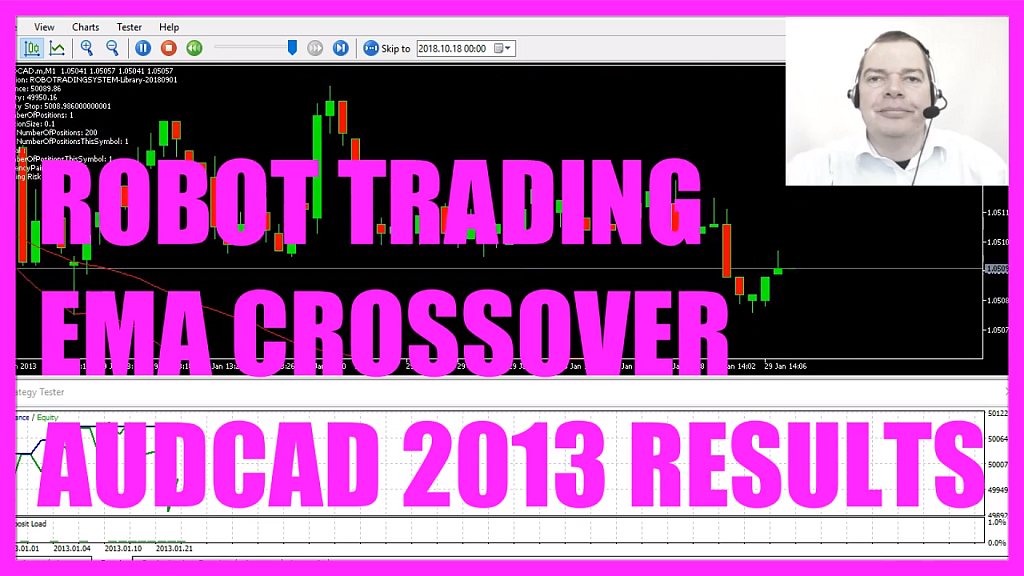 Let's find out how the exponential moving average crossover entry does for the year 2013. This video is automated and we are using a risk setting of 5.2.
This is the value that works best for me.
I know, there are other people out there that might have a higher risk tolerance, a bigger account or better trading conditions because of the broker they use or the country they live in.
That is what it makes so hard to exactly find that one – one fits all – trading system that works for everybody.
Each and every trade influences the next one and the only thing that you can do to find the right solution that works is to test it.
You can download the demo version and find out, if this works for you. It is not that hard to do that.
But it is also not very hard to find dozens of other shiny systems, indicators and trading strategies.
The problem is not to find content that is trading related, the problem is to find out what is relevant for you.
For me it is results. I once defined that a successful trading system should be able to make a profit for at least 10 trading years in at least 10 different currency pairs.
That took a lot of backtesting, but in my opinion it is worth each minute.
If you would like to backtest other entry signals, maybe you want to watch the other performance videos on RobotTradingSystem.com – or wherever you get your trading performance videos.
Download "EMA CROSSOVER ROBOT TRADING SYSTEM - DEMO VERSION - WORKS WITH AUDCAD DEMO ACCOUNTS ONLY" EMACrossoverDemo.zip – Downloaded 81 times – 72 KB