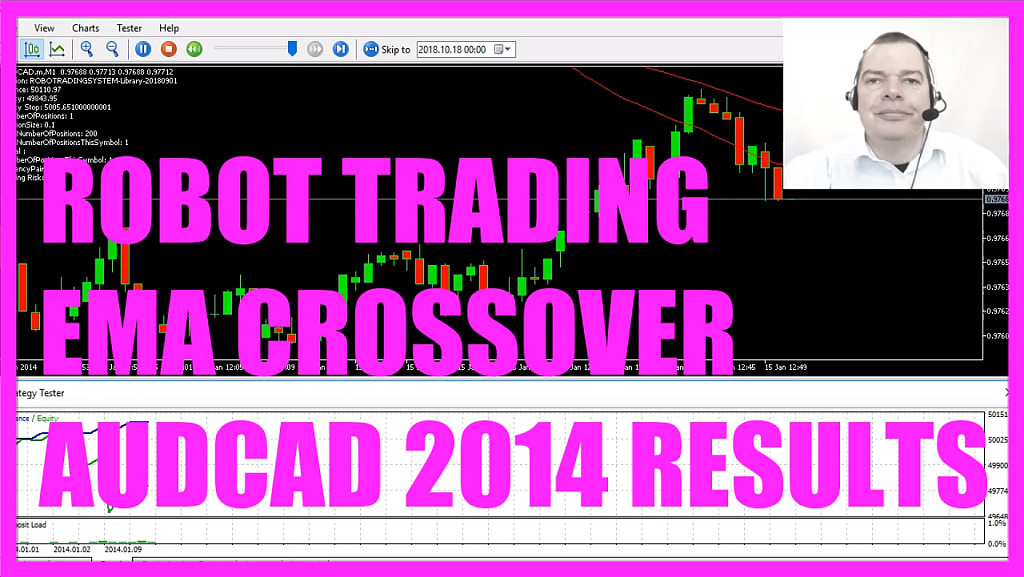 This is the crossover entry for two exponential moving averages. We are trading the year 2014 in this automated video. The risk setting is 6.
I really had to think twice, because I couldn't even remember the risk setting I have chosen.
I am tired, because I didn't sleep very well last night. I have a headache and I did several of these videos today.
And that is when I make errors. For example I might confuse the year 2013 with the year 2014 or something like that.
In trading this can become very costly. But as a human you get tired, you get a headache from time to time and sometimes you might get sick or bored.
And that is when we make trading mistakes.
You probably can't watch 22 forex charts for 24 hours for five days in a row.
You need to sleep, you need to work and you want to spend some time with family and friends.
An automated system never has to deal with those kinds of problems.
That is why I think it is the better trader.
Before I used automated trading systems, I often missed market moves, because I wasn't in front of my computer.
Today my computer does everything for me and I rarely look at charts anymore.
If you are interested to let your computer do the trading for you, maybe you might want to watch the other performance videos on RobotTradingSystem.com – or wherever you get your trading performance videos.
Download "EMA CROSSOVER ROBOT TRADING SYSTEM - DEMO VERSION - WORKS WITH AUDCAD DEMO ACCOUNTS ONLY" EMACrossoverDemo.zip – Downloaded 112 times – 72 KB