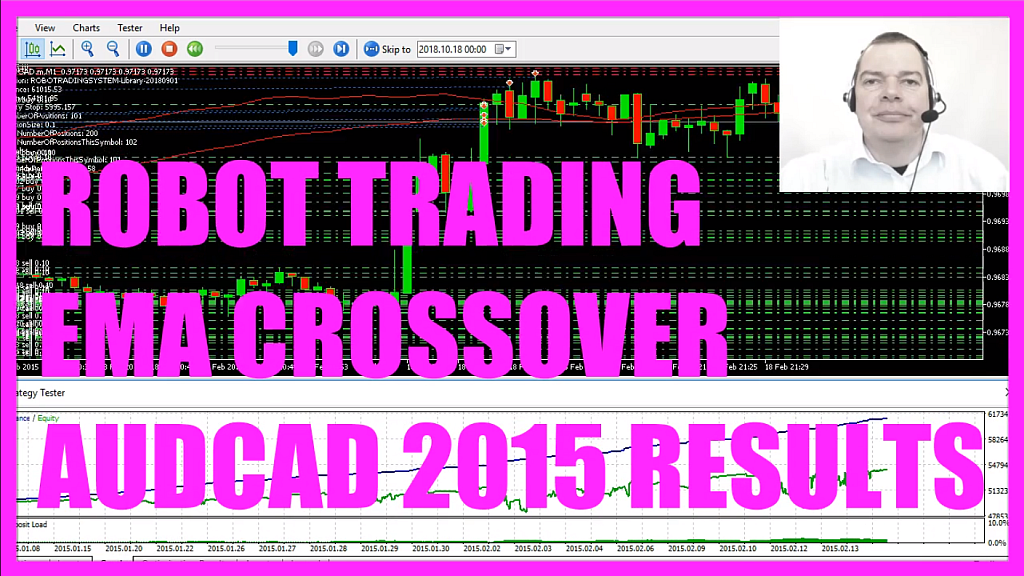 We are trading the year 2015 in this automated video and we are using an exponential moving average crossover entry.
The risk setting we use in this case is an insane value of 15.
I have backtested a few years for the exponential moving average entry now and I already know, that this will not be my favourite entry.
In fact, over all these years, I really have tested dozens and dozens of entries, but I still prefer the Bollinger Bands.
It might be, because it was the first indicator that made me profitable, several years ago.
But I think the main reason is that it can produce consistent results without too many bad surprises.
The exponential moving average crossover entry is very different. In this case I use a very high risk value of 15 – and yes, it makes a profit.
That might look like a good thing for other people, but in my real money system I would never trade such a high risk setting.
I prefer to start with a risk setting of 1 and currently the highest risk setting in my live system is 2.7 or so.
If you are interested to find entry signals that work with a lower risk setting, you might want to watch the other performance videos on RobotTradingSystem.com – or wherever you get your trading performance videos.
Download "EMA CROSSOVER ROBOT TRADING SYSTEM - DEMO VERSION - WORKS WITH AUDCAD DEMO ACCOUNTS ONLY" EMACrossoverDemo.zip – Downloaded 105 times – 72 KB