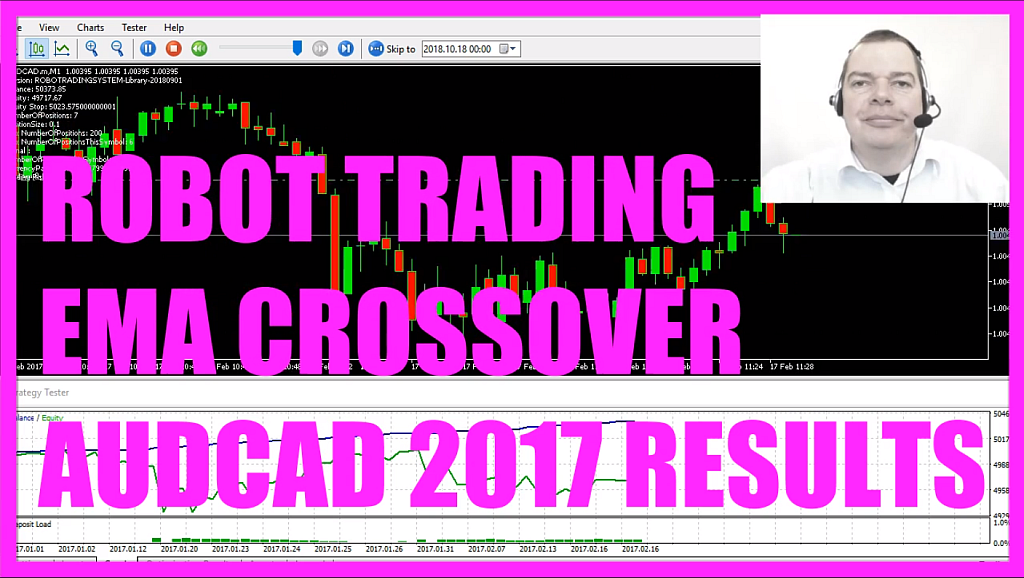 We are trading the exponential moving average crossover entry for the year 2017 in this automated video – and I don't like this entry.
Yes, it works and yes – I was able to make a profit with this entry for each of the eleven years in this testing series.
But it is too inconsistent for my taste. Like a colleague who behaves like he is your best friend now and won't talk to you the next day.
But I only know that, because I have done a lot of tests. We are talking about six hours – and that is just for today and just for this one entry signal.
Most people are looking for something that is easy and simple. Well, the Robot Trading System is what I consider the next best thing to that.
But you still will need to find out, if it is the right fit for you. And you will need to do backtests to do that.
I know people who think that they have found the best system in the world – and their opinion is based on 17 trades or so.
But if you really want to improve your results, you will need to find out what works best for you – and nobody else can do that for you.
If you are interested to find out, what works for you, you might want to watch the other performance videos on RobotTradingSystem.com – or wherever you get your trading performance videos.
Download "EMA CROSSOVER ROBOT TRADING SYSTEM - DEMO VERSION - WORKS WITH AUDCAD DEMO ACCOUNTS ONLY" EMACrossoverDemo.zip – Downloaded 105 times – 72 KB