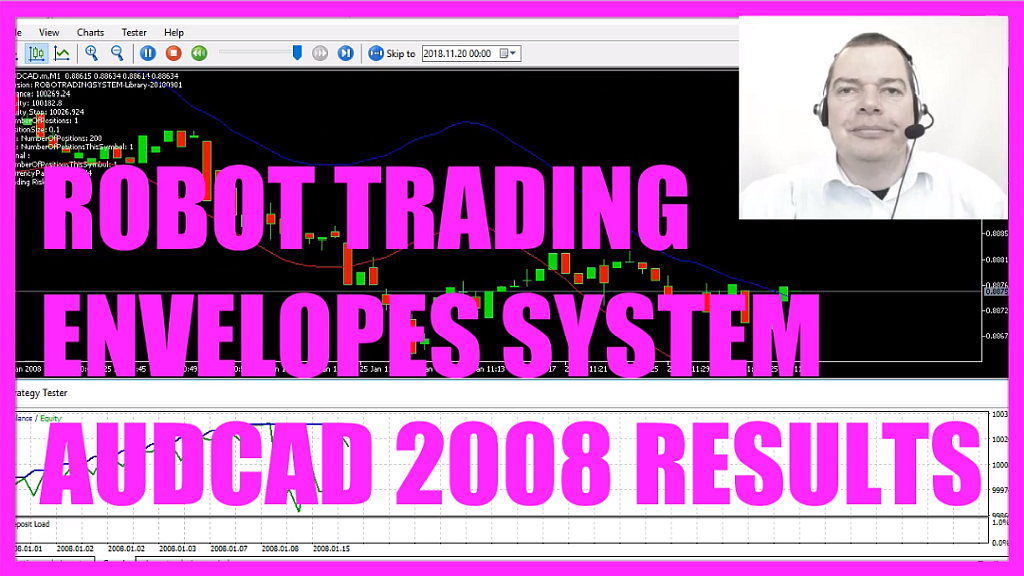 This time we are trading the Envelopes entry signal for the year 2008. This video is automated, to show you the results.
2008 was the year of the financial crisis. Most people had some problems, some lost their money, others lost their job.
The year 2008 was one of those years where you probably wouldn't like to trade at all.
But most of the time nobody knows, when the next crisis is going to happen.
So if you get aware of a crisis, it might be a good idea to adjust your trading risk. In this case we are using a risk setting of 2.
That is only a fraction of the risk that you could use for other years and it only makes a small profit – but you wouldn't have lost all your money.
So from time to time you should check your equity and if you see something like the financial crisis from 2008, you should really decrease your risk.
With a smaller risk you obviously can't expect outstanding profits, but you can always increase your risk settings later.
Yes, there are years, when you will see outstanding results, but 2008 wasn't one of them.
If you would like to know how to manage your trading risk, you probably would like to watch the other performance videos on RobotTradingSystem.com – or wherever you get your trading performance videos…
Download "ENVELOPES ROBOT TRADING SYSTEM - DEMO VERSION - WORKS WITH AUDCAD DEMO ACCOUNTS ONLY" EnvelopesDemo.zip – Downloaded 135 times – 73 KB