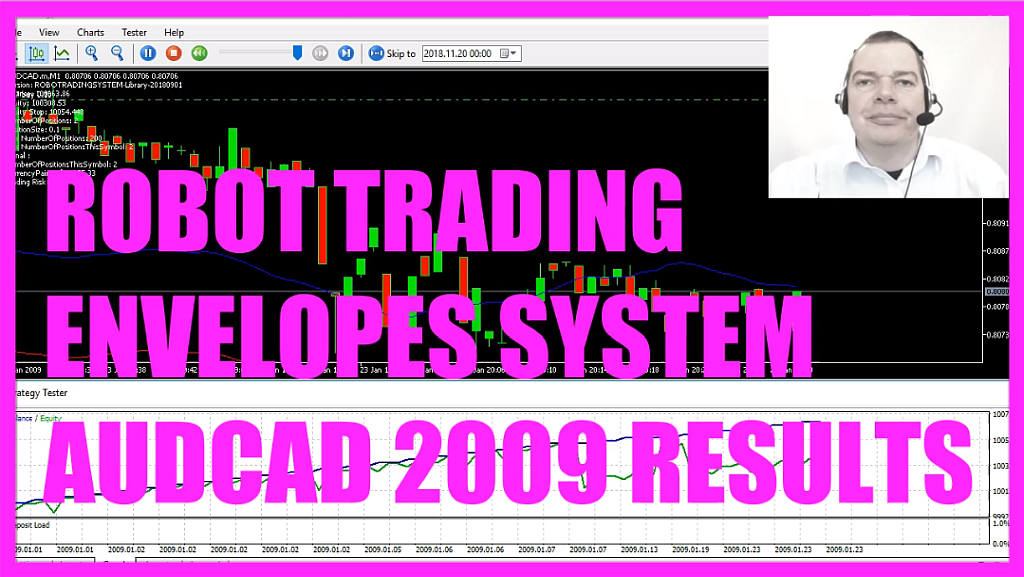 This time we trade the Envelopes indicator to show you the results for the year 2009.
Nobody likes a draw down. Every trader would like to see the equity and the balance to go up forever.
Unfortunately this isn't always the case. Yes, sometimes it looks like it would work forever, but suddenly you see your equity go down.
Now what? Should you close your positions? Should you hope for better times?
I know, what I need to do, because I have measured results from thousands of automated trades.
I know exactly how my expectancy looks like, because I have the data for each and every trade from 2014 up until now – for several systems.
If you have that kind of data, you don't have to guess. You can simply go with what worked in the past.
The past doesn't equal the future, but what would you prefer for something like a surgery?
A doctor who really did the kind of surgery you need for several years, or somebody who had seen General Hospital several times?
Trading is always risky, but I prefer to make it as safe as it gets.
That might mean that I only make a few thousand dollars for each trading year, but that is better than to risk all your money based on 17 discretionary trades.
If you would like to improve your results based on measurable results, maybe you want to watch the other performance videos on RobotTradingSystem.com – or wherever you get your trading performance videos…
Download "ENVELOPES ROBOT TRADING SYSTEM - DEMO VERSION - WORKS WITH AUDCAD DEMO ACCOUNTS ONLY" EnvelopesDemo.zip – Downloaded 202 times – 73 KB