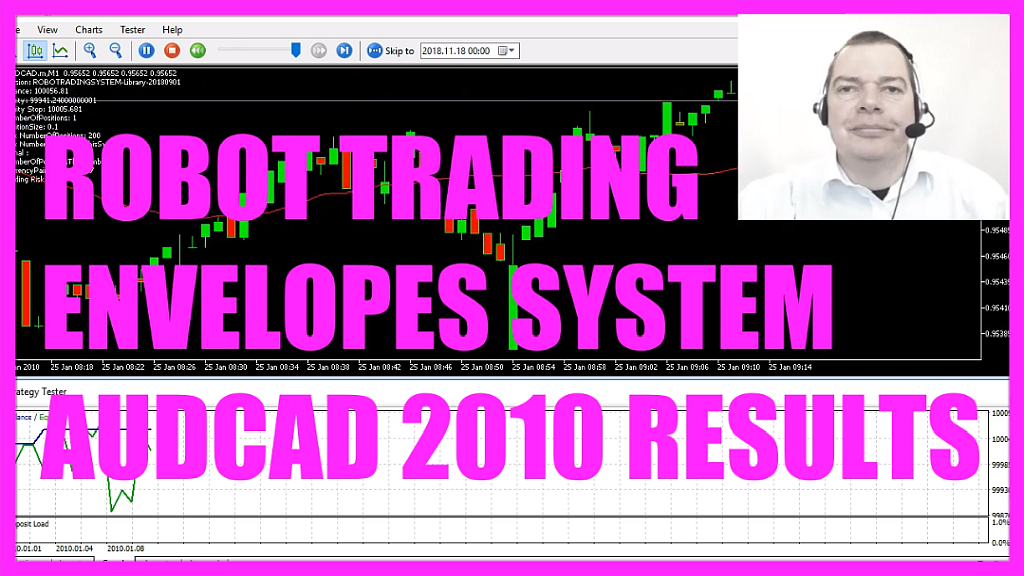 In this automated video we trade the year 2010 with the Envelopes entry. The risk setting is 5.5.
Do you think that trading is exciting? If that is the case, you probably should stop to trade, right now!
In my opinion good automated trading is very boring!
Why do you think am I using a risk setting of 5.5 for this particular backtest? Because I have tried several other risk settings before!
Most of the time I do the same thing – with slightly different settings.
That is how I got my systems to be profitable.
Just doing the same thing – again and again and again.
Trying something, improving it several dozen times – until it works!
I use the settings that work for the last decade to trade my own system.
Often I need to spend several hours to find the right settings to even survive a decade.
Afterwards I improve the setting until I can make a profit for a decade. That takes a lot of time!
So good trading is very boring for me. If you still get excited about a single trade, maybe your account size or your lot size for that trade is too big.
Could you become bored and profitable? If your answer is yes, maybe you want to watch the other performance videos on RobotTradingSystem.com – or wherever you get your trading performance videos…
Download "ENVELOPES ROBOT TRADING SYSTEM - DEMO VERSION - WORKS WITH AUDCAD DEMO ACCOUNTS ONLY" EnvelopesDemo.zip – Downloaded 250 times – 73 KB