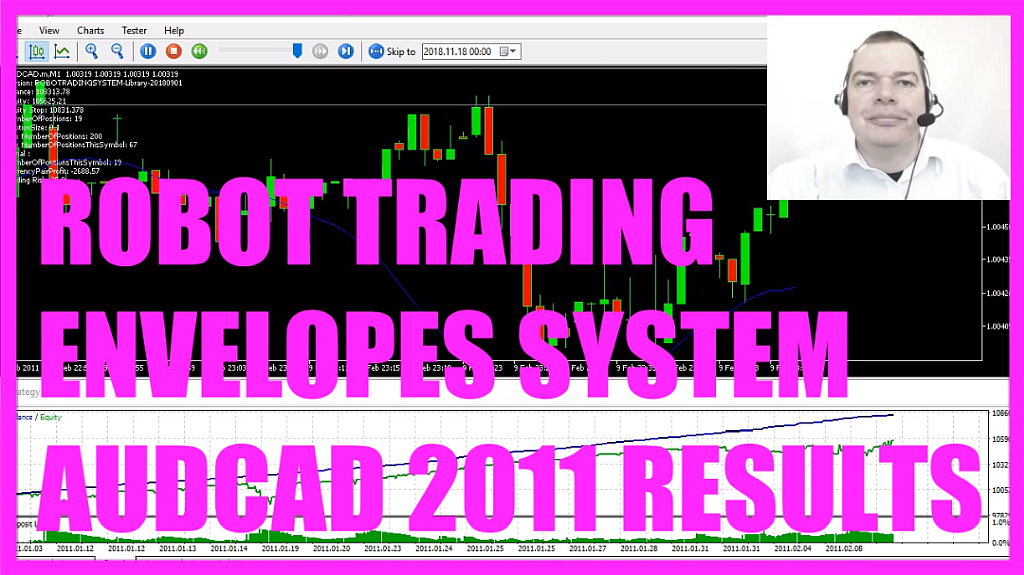 This time we trade the Envelopes entry for the trading year 2011. In this automated video we trade the Australian against the Canadian Dollar and we use an insane risk setting of 25!
Backtesting is very useful, but from time to time people are disappointed when they try to do the same thing on their real account.
Most often, those results are very different – and there are several reasons for that.
For example you might have a low quality for the historical data you have used in your backtests. Look at the red bar at the end of this video to see what Metatrader considers bad quality.
Or your demo account might have a very moderate spread, while your real account has higher spread costs.
Or you have good results on your demo account, because it doesn't cost you any money.
But your real account is something very different.
Whatever the cause might be, there is something that is very useful to make it through all these problems.
First we use a demo account to get started. Once we are satisfied with our results on the demo account, we would switch to a so called Cent account.
Just google it, it is a way to trade very small accounts – but with real money!
Once you are satisfied with your results, you can increase your Cent account or switch to a full account.
If you do that, you have the possibility to grow with your account – and that is one of the major keys to not manipulate your trading system!
If you are interested to trade with an automated trading system, you might want to watch the other performance videos on RobotTradingSystem.com – or wherever you get your trading performance videos…
Download "ENVELOPES ROBOT TRADING SYSTEM - DEMO VERSION - WORKS WITH AUDCAD DEMO ACCOUNTS ONLY" EnvelopesDemo.zip – Downloaded 202 times – 73 KB