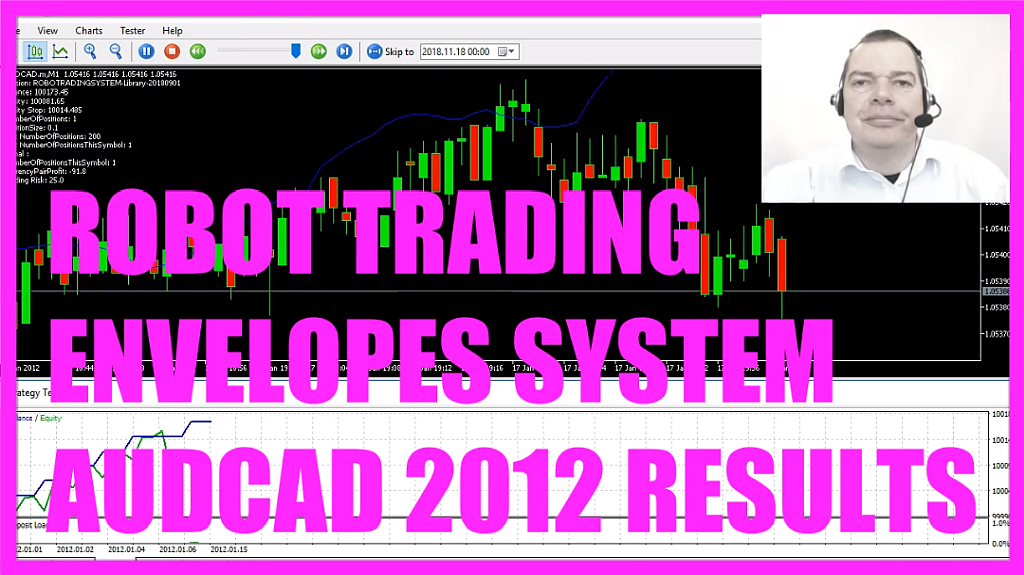 Let's trade the year 2012 with the Envelopes entry signal. This video is automated to show you the results.
Did you know that I never made any profits as a non-automation trader? I think the major reason is that I thought that it is all common sense.
So whenever I was sure that the price would go up, I placed a buy order and usually the price would immediately start to fall.
That would cause me to close the position and as soon as I did that, the price would start to rise again.
Whenever I tried to do the opposite of what I thought was necessary, the price did the opposite of the opposite.
So I found myself looking at charts, always asking the same question: What should I DO?
Should I go long or short?
Should I open another position, or close the current one?
Should I believe indicators or fundamental news?
Back then, I would have never traded what I trade today.
Because it makes no sense. You wouldn't do that.
The only reason I let my system do it is: I have results.
I used backtesting to find out what works and I repeated that – again and again.
Today my results are much better, I don't look at charts anymore and my system does, what it should do.
That took a lot of time, effort and money, but it was worth it!
If you would like to improve your own trading, maybe you want to watch the other performance videos on RobotTradingSystem.com – or wherever you get your trading performance videos…
Download "ENVELOPES ROBOT TRADING SYSTEM - DEMO VERSION - WORKS WITH AUDCAD DEMO ACCOUNTS ONLY" EnvelopesDemo.zip – Downloaded 357 times – 73 KB