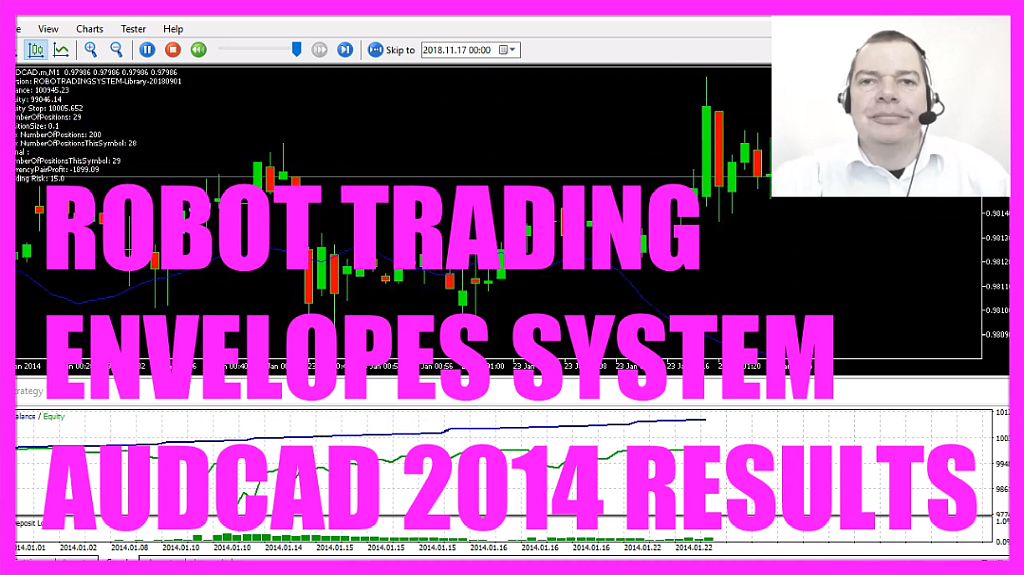 This time we trade the year 2014 in this automated video.
We are trading the Australian against the Canadian Dollar to show you the results.
So why do we use this currency pair? Because it works so well. The risk setting is 15.
There is enough liquidity and therefore we have enough trading opportunities.
This currency pair is my favorite choice and most often it is the one that produces the best results.
But not always. I have looked at my automated MQL4 Brexit system that is running since 2016 and I get the best results for other currency pairs.
It makes more profit when I look at the British pound against the US dollar.
And it made the most pips trading the British pound against the Australian dollar.
Now you would probably have no problem to find reasons, why that is the case.
But actually, I don't care. I do extensive backtesting, but that doesn't mean that I can predict the future.
It works anyhow, because I am not only trading one currency pair – I use up to 22 currency pairs at the same time – depending on the system I use.
So if something goes wrong in one currency pair, I can always adjust that one and still make a profit – if the other currency pairs do well.
If you are interested in doing well with automated trading, maybe you want to watch the other performance videos on RobotTradingSystem.com – or wherever you get your trading performance videos…
Download "ENVELOPES ROBOT TRADING SYSTEM - DEMO VERSION - WORKS WITH AUDCAD DEMO ACCOUNTS ONLY" EnvelopesDemo.zip – Downloaded 357 times – 73 KB