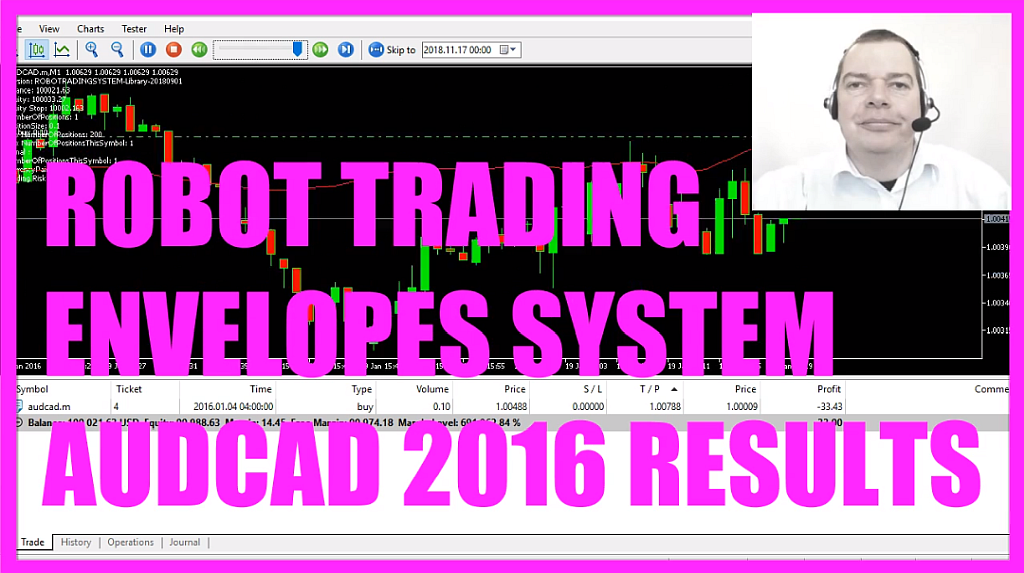 This is the Envelopes Entry with a risk setting of 12 and we are trading the year 2016 in this automated video.
The currency pair that is used, is the Australian against the Canadian Dollar.
With MQL5 systems it is easy to use the strategy tester to do something that is called a backtest and get results for thousands of trades in a few minutes.
So we don't have to guess if something really works, it is possible to really measure it.
Once you have a result, you can always change one thing and rerun the test.
If you get better results, you go with the new version.
If you get worse results, you try something else.
That improves your results and your chances to make a profit with automated trading.
I don't know any trader who could do 1753 trades in one or two minutes – actually I don't think that discretionary traders do more than a handful of trades in a whole month.
For me that is like a navigation system with a map that contains only a handful of streets.
To get good results, you would need something with much more data.
If you are interested to improve your own results based on big data, maybe you want to watch the other trading performance videos on RobotTradingSystem.com – or wherever you get your trading performance videos…

Download "ENVELOPES ROBOT TRADING SYSTEM - DEMO VERSION - WORKS WITH AUDCAD DEMO ACCOUNTS ONLY" EnvelopesDemo.zip – Downloaded 357 times – 73 KB