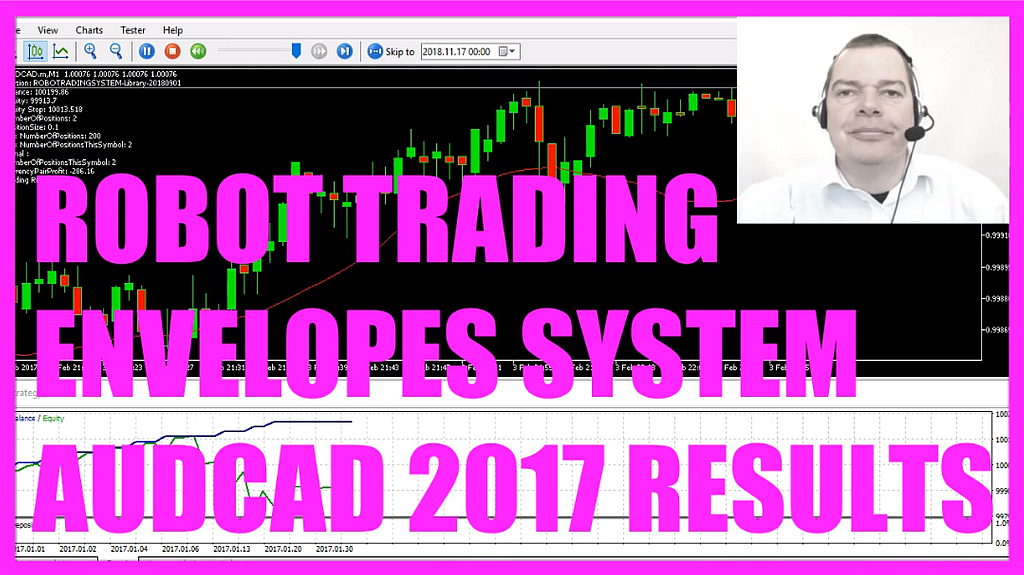 This is the Envelopes entry for the year 2017 and we are using a risk setting of 10 to trade it in this automated video.
The entry signals are produced, whenever the close price is above the upper or below the lower band.
I consider this risk setting to be high, because you couldn't expect a system to make a profit with such a high risk for 10 years.
And 10 years are the benchmark for my systems, so on my real account I more often use a much lower risk setting.
But that doesn't mean, that it isn't possible to use a higher risk. As always, the right risk setting depends on the account, the trading capital and the person in front of the screen.
This system is one of many possible solutions and I like the fact, that the draw down is not too high for 2017.
You could also fine tune the settings, but for this video I am satisfied with the results.
If you want to find out what you could trade to improve your own results, maybe you want to watch the other performance videos on RobotTradingSystem.com – or wherever you get your trading performance videos…
Download "ENVELOPES ROBOT TRADING SYSTEM - DEMO VERSION - WORKS WITH AUDCAD DEMO ACCOUNTS ONLY" EnvelopesDemo.zip – Downloaded 357 times – 73 KB