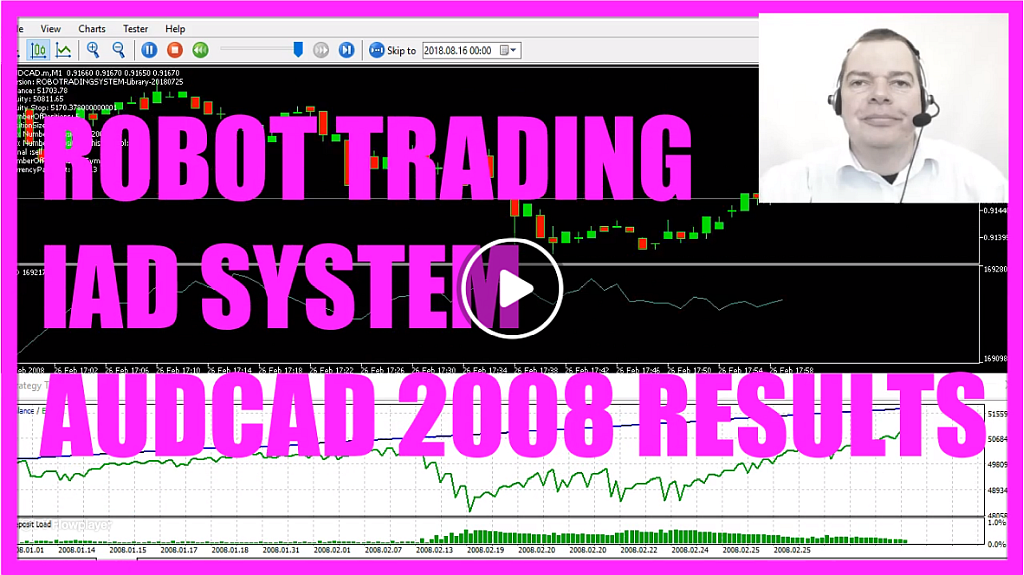 This time we are trading the Accumulation Distribution entry for 2008 and in this automated recording we are using a risk setting of 6.
You may remember the fact, that 2008 was the year of the financial crisis and most people have lost money because of that crisis.
So it is totally amazing to see that the Accumulation Distribution entry could make a reasonable profit with a risk setting of 6!
That is rather unusual, if you look at the other videos for different entries that have been automated for 2008.
Usually I prefer the Bollinger Bands, but this result makes me think twice.
Some people use oscillators to filter signals that are produced by other indicators, but for almost every signal there are several ways to use it.
For example you could use the Bollinger Bands signals for trend following or for breakout trading strategies.
The results with a risk setting of 6 are very good for the Accumulation Distribution oscillator, so I think we might also see good results in other years.
If you are interested in good results, you might want to watch the other performance videos on RobotTradingSystem.com – or wherever you get your trading performance videos…
Download "IAD ROBOT TRADING SYSTEM DEMO VERSION - WORKS WITH AUDCAD ON DEMO ACCOUNTS ONLY" IADDemo.zip – Downloaded 75 times – 71 KB