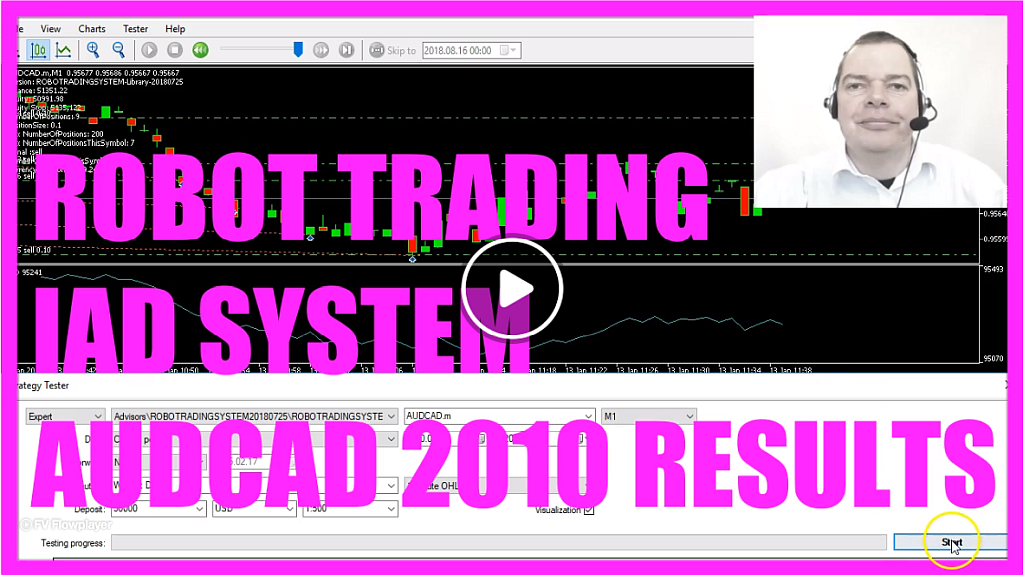 In this automated video we are trading the Accumulation Distribution oscillator with an insane trading risk of 20 – so don't do that on your live account!
This is the year 2010 backtest.
Backtesting is very useful to find out how a system would have performed in other trading years – and I do it a lot.
But from time to time you might get totally different results on your real account.
One reason might be, that you do your backtesting with an account, that has different conditions.
For example the spread might be fixed in backtesting, but it might be much higher on your real account.
Another problem is the historical data we use for our backtesting. It might be corrupted, incomplete or the quality might be bad.
You could also expect other results when you change the leverage or when you choose a different type – for example just based on open prices.
But I trade that kind of data anyway, because backtests are really good way to find out if something works.
The real test is always how things work out on a real account…
If you are interested in trading results, you might want to watch the other performance videos on RobotTradingSystem.com – or wherever you get your trading performance results…
Download "IAD ROBOT TRADING SYSTEM DEMO VERSION - WORKS WITH AUDCAD ON DEMO ACCOUNTS ONLY" IADDemo.zip – Downloaded 94 times – 71 KB