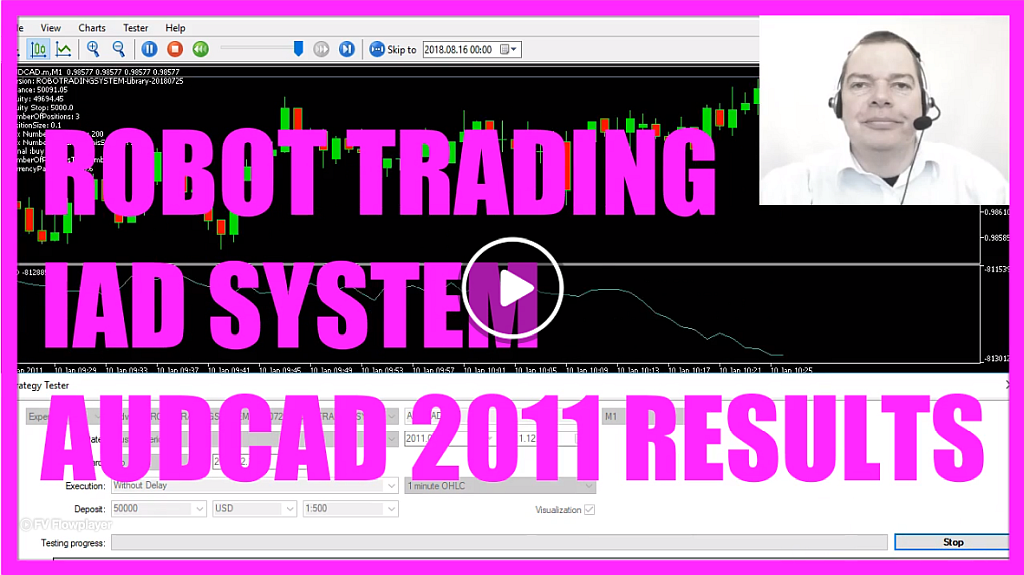 This is the Accumulation Distribution results video for 2011 and this message is automated – like the trading system.
We use a risk setting of 10 this time.
If you look onto the chart, you will notice several values that are printed out on the upper left corner, one of those values is the number of positions for the current symbol.
I prefer to trade several small positions instead of one big position, because that is a good way to trade a currency pair on different levels.
For example the currency pair might see a sudden change like the Euro US Dollar did and maybe the average trading range for that currency pair is higher or lower afterwards.
That might last for a long time, maybe for two or three years, so now you could trade some small positions on that price level.
I tend to hold positions until they are profitable and that would never be possible with a position size that is too big.
Smaller positions do mean that the trading costs are little higher, but I think it is worth it, because you can hedge positions against each other to improve your results.
If you are interested in other details, maybe you want to watch the other performance videos on RobotTradingSystem.com – or wherever you get your trading performance videos…
Download "IAD ROBOT TRADING SYSTEM DEMO VERSION - WORKS WITH AUDCAD ON DEMO ACCOUNTS ONLY" IADDemo.zip – Downloaded 75 times – 71 KB