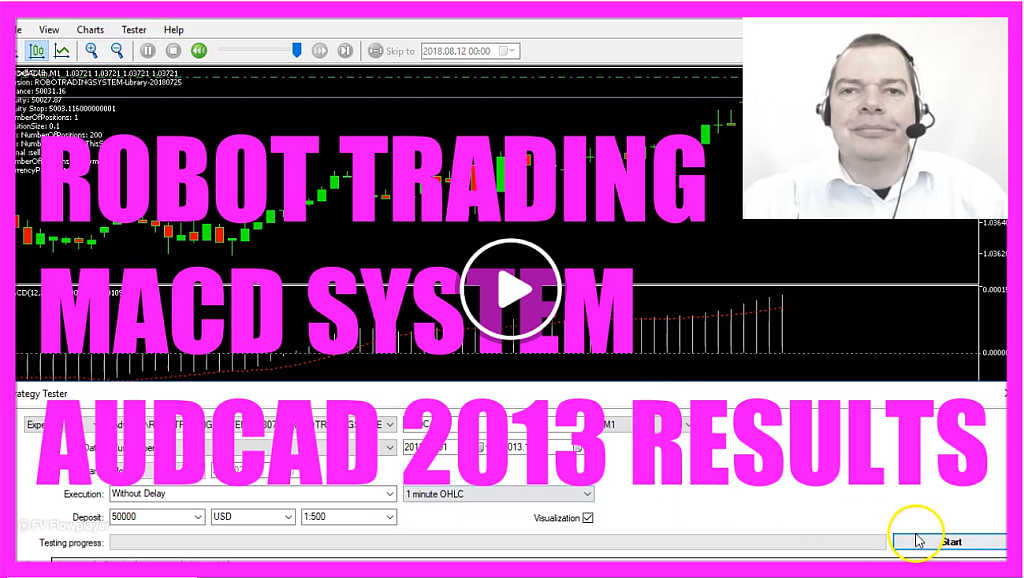 This is an automated video with trading results for the year 2013. The indicator is the MacD oscillator and the risk setting is 5.
If you use an automated system for your trading, you don't have to sit in front of your computer all the time.
I like to trade foreign exchange, because of the liquid markets – and because they are open around the clock.
Even if you are a good trader, you could never sit in front of your screen for 24 hours – five days a week.
Your computer can do that and not only watch one chart but up to 22 forex charts at a time.
I usually get bored if I need to do something for several hours, but my computer doesn't.
It doesn't have to deal with headaches, sleepless nights or sorrows.
And the charts are calculated by another computer, anyhow, so I don't see any reason to trade anything by hand.
In fact I am a lousy discretionary trader, I have tried that when I started out several years ago.
Today I know that no single trade would make or break my results, I just know from thousands of backtesting results what works – and what doesn't.
If you are interested in trading systems that work, maybe you would like to watch the other performance videos on RobotTradingSystem.com – or wherever you get your trading results…
Download "MACD ROBOT TRADING SYSTEM DEMO VERSION - WORKS WITH AUDCAD ON DEMO ACCOUNTS ONLY" MacDDemo.zip – Downloaded 132 times – 71 KB