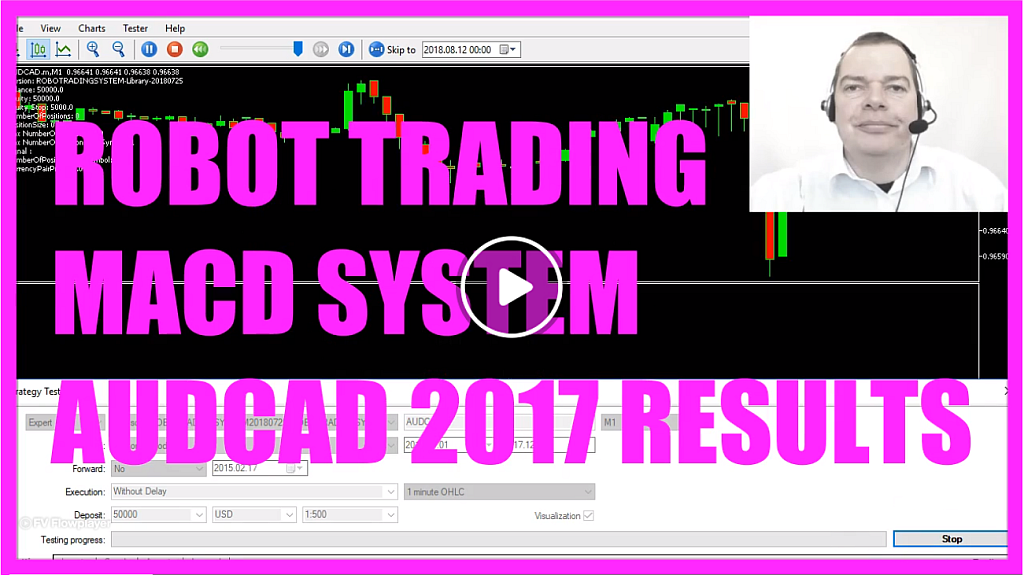 This is the MACD indicator that is traded for the year 2017. We are using an insane risk of 15 in this automated video – so don't do that with your real account!
But on a demo account it is no problem to check out what works – and what might crash your account.
Risk is relative, it depends on your own account settings if something works or not.
We are trading a $50000 account in this case, so if your account size is bigger or smaller it might be a good idea to adjust the risk to your own account settings.
In this video series you have seen different risk settings for different years, because the market conditions also need to be considered.
What works for 2017 would have crashed your account in 2008 – probably within a few weeks!
So I strongly encourage you never to trade a real account with a risk that is above 10.
I usually use risk settings far below that value, but I am a risk averse person and I know that there are many traders out there who would have no problem with a higher risk.
It really depends on your financial situation and on your own comfort zone.
Pick whatever works for you, but do a lot of testing before you come up with a decision.
If you are interested in other test results, maybe you want to watch the other performance videos on RobotTradingSystem.com – or wherever you get your trading performance videos…
Download "MACD ROBOT TRADING SYSTEM DEMO VERSION - WORKS WITH AUDCAD ON DEMO ACCOUNTS ONLY" MacDDemo.zip – Downloaded 135 times – 71 KB