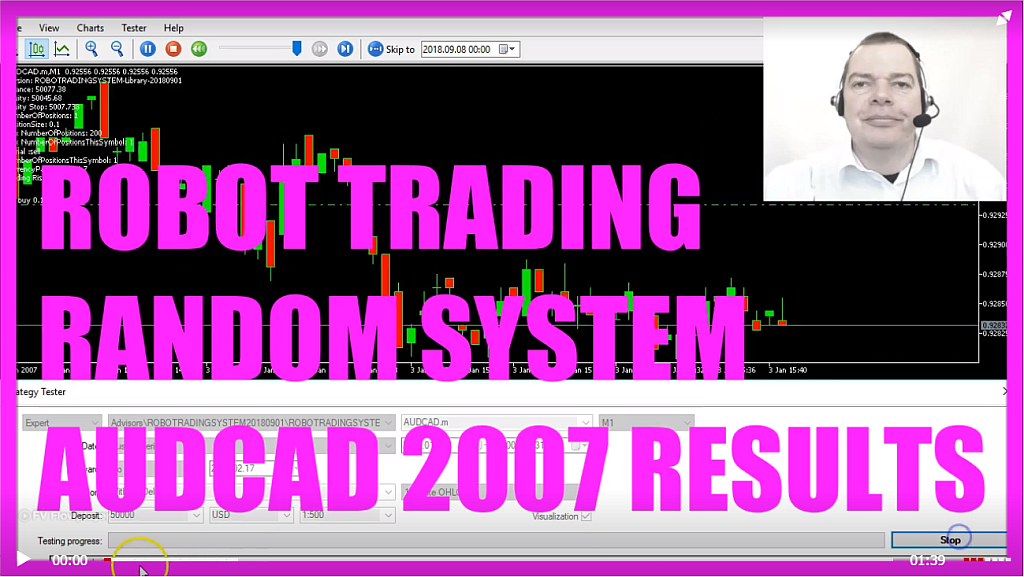 This is the test for the random entry and we are trading the year 2007 in this automated video.
The risk setting is 4.
I found that the quality of the history data for backtesting is in most cases not so good for the years prior to 2010.
But my definition for a depending system is something that can be profitable for at least 10 years, so I usually do tests from 2007 up to 2017.
I think that the data quality is not that important for my system, because I have tried to make it as secure against faulty data by design.
I know, that power outages occur in real trading.
I have also network problems from time to time.
And you might have seen these Windows updates – restarting your computer in the middle of the game.
All these things would cause a problem with the data quality, because if your last price data is from a few hours ago, an automated system might behave in unpredictable ways.
So I turn off my systems from time to time – or I cut the internet connection. Just to see what happens.
Usually I do that with my demo accounts – and I encourage all course members to do that for at least three months – before they trade on a real account.
If you are interested in better trading results, maybe you want to watch the other performance videos on RobotTradingSystem.com – or wherever you get your trading performance videos…
Download "RANDOM ENTRY ROBOT TRADING SYSTEM - DEMO VERSION - WORKS WITH AUDCAD ON DEMO ACCOUNTS ONLY" RandomDemo.zip – Downloaded 133 times – 70 KB