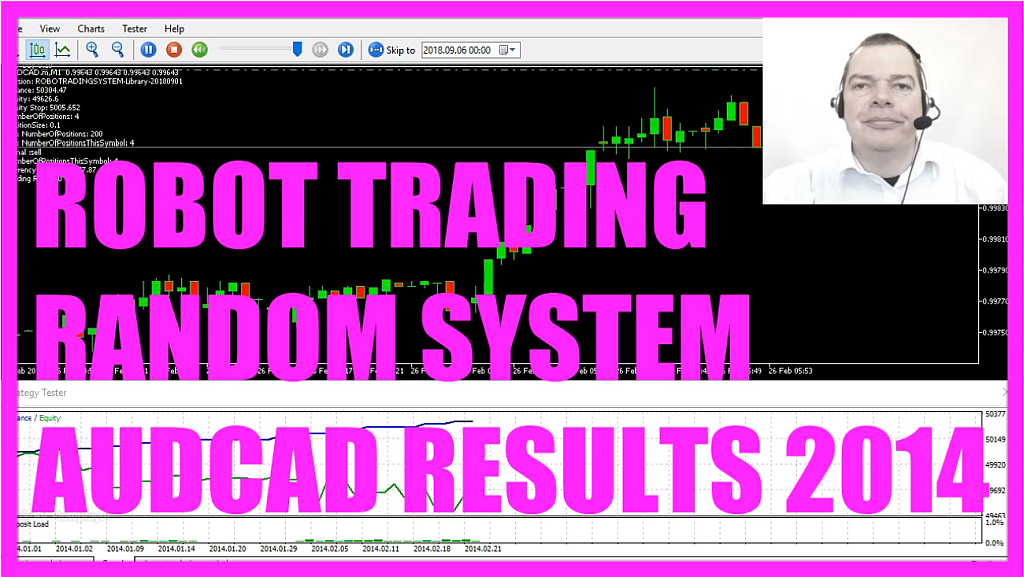 Let's trade the random entry for the year 2014. This video is automated, to show you the results.
We are using a risk setting of 6.
If you use a higher risk setting, you think that the results might be better, but maybe you are wrong.
Higher risk settings will also mean that you could make much bigger losses.
From time to time, you will see that a high risk leads to a better result, but it may also be the course why your account maybe totally ruined.
It really depends on the market conditions and on your own comfort zone.
There are years, where you can expect good profits for a high risk, but in other years it would be a good idea to trade with very low risk – or not at all.
And you will only know if it was a good idea after you see the results!
Nobody can see the future, no indicator, no expert and even the best system needs to be adjusted to the current conditions!
You wouldn't be able, to start your car and predict if all the traffic lights are green.
You wouldn't be able to get up in the morning and predict everything that might happen on the particular day.
So why would you think that you are able to predict the future, based on trading conditions that happened in the past?
If you are interested to find out more details about results, you might want to watch the other performance videos on robottradingsystem.com – or where ever you get your trading performance videos.
Download "RANDOM ENTRY ROBOT TRADING SYSTEM - DEMO VERSION - WORKS WITH AUDCAD ON DEMO ACCOUNTS ONLY" RandomDemo.zip – Downloaded 101 times – 70 KB