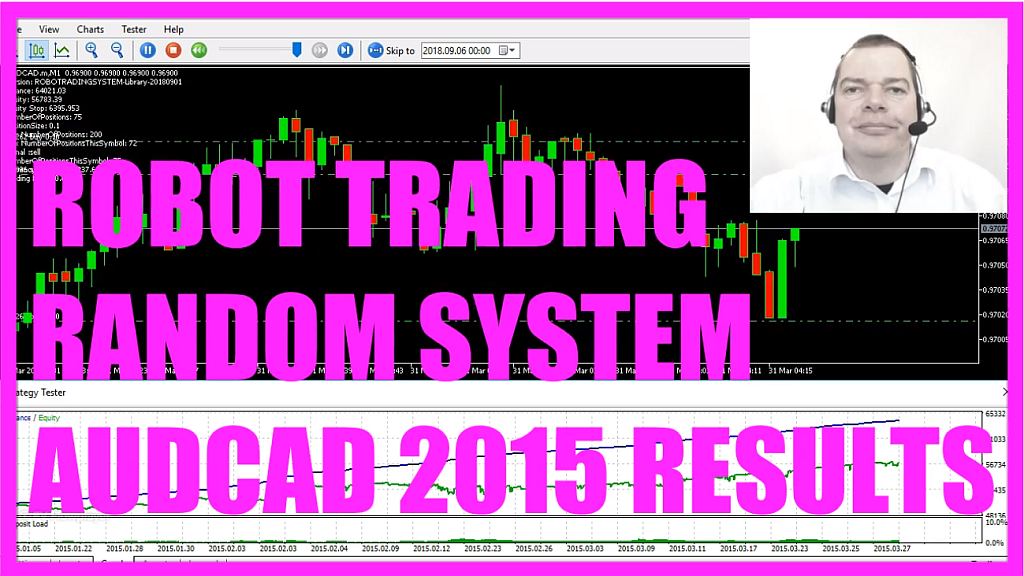 This time we are going to trade the year 2015 with a random entry and a risk value of 10.
This video is automated to show you the results.
Now how would a good result look like?
We all want infinite profits with zero risk, most people get the opposite and somewhere between those two ends of the scale – that is where we can find reality.
Trading is something that we do to make a profit, but what would be a good profit?
Would you like to come up with a $50000 account to make $300 in a year?
Maybe not. Maybe you could make more money doing something else.
To find out what a realistic result looks like, you need to test. In this case we use a high risk setting and it works – but if a draw down hits your account within the first few months, it could wipe out your account.
In October it is no problem, because we already made good profits, but – you never know that is going to happen in the future.
So it is a good idea to start with a lower risk setting and adjust it when things work out as expected.
Random entries are a good way to find the optimal setting, because in one hundred backtests you will get one hundred different results.
That is very helpful to get a good understanding about what works – and what doesn't work.
If you want to know what works, maybe you want to check out the other performance videos on RobotTradingSystem.com – or wherever you get your trading performance results…
Download "RANDOM ENTRY ROBOT TRADING SYSTEM - DEMO VERSION - WORKS WITH AUDCAD ON DEMO ACCOUNTS ONLY" RandomDemo.zip – Downloaded 139 times – 70 KB