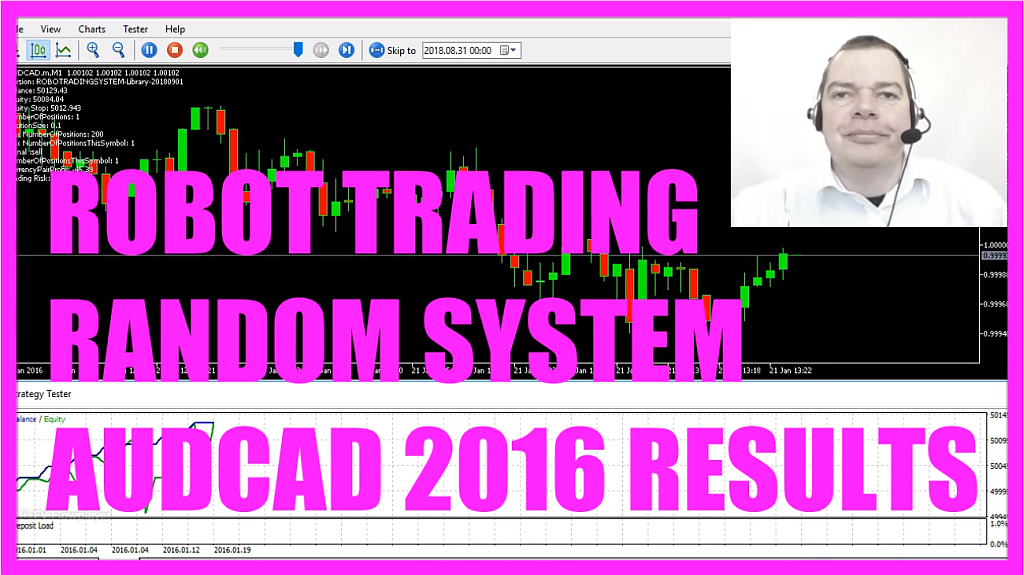 This time we are trading the year 2016. We use a random entry signal with a risk setting of 2. This video message is automated to show you the results.
Not only the position entries will be different with a random entry signal.
You will also see different results at the end of the year.
That might mean better or worse results. Random is random, you can't expect that a random generator would do the same thing each time.
So some people now might ask themselves if it wouldn't be better to use an indicator that produces the exact same signals each time a backtest is performed.
Well, it depends on how you see the world. If you believe that prices go up and down for a reason, you will look for a confirmation to prove that.
If you believe that price movements are caused bye undocumented and unforeseeable actions that are performed by emotionally driven people – well, that would be very close to pure random.
But it doesn't matter if you think it is possible or not, wouldn't it be interesting to find out if you are right?
Yes, random entries might also create a loss, but that is true for each and every entry signal in the world!
Most indicators try to predict the future by looking at the past, so what do you think?
Would a profit made by a random entry be a good thing to prove if an automated system works?
If you are interested in other results, you might want to watch the other performance videos on RobotTradingSystem.com – or wherever you get your trading performance videos.
Download "RANDOM ENTRY ROBOT TRADING SYSTEM - DEMO VERSION - WORKS WITH AUDCAD ON DEMO ACCOUNTS ONLY" RandomDemo.zip – Downloaded 128 times – 70 KB