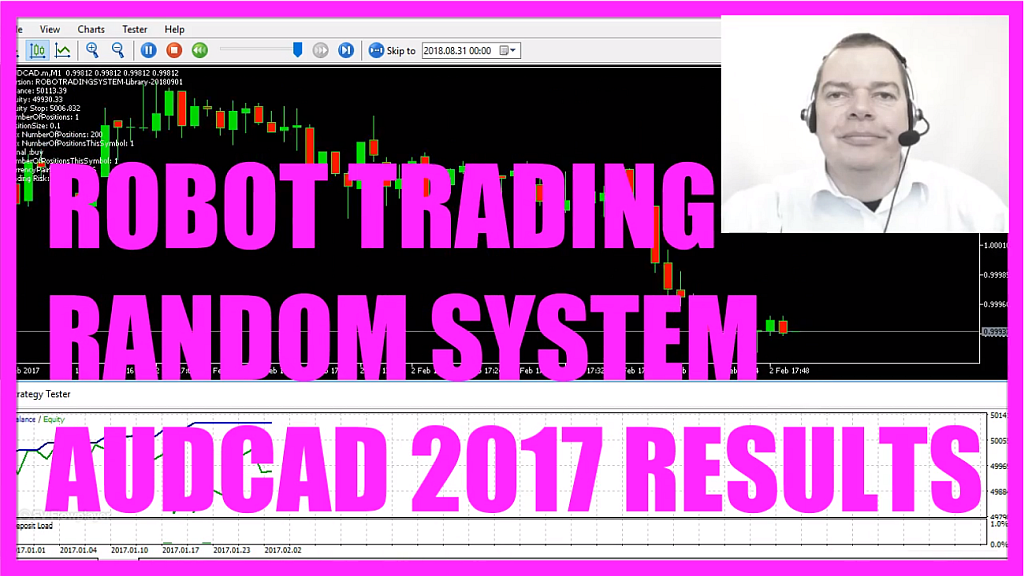 This is the random entry and we are trading the year 2017. In this automated video we are using a risk setting of 8.
So – why should anybody even consider to trade a random entry?
A few years ago I bought a few trading books of Dr. Van Tharp.
In one chapter he described a conversation with another trader – named Tom Basso.
One seminar participant had asked if random entries could be profitable at all.
Tom Basso answered, that it would be possible to trade randomly generated entries – if all the other system components would be adjusted in the right way.
No way, I thought! So I coded a system to disprove it. And guess what?
It is possible! Of course, you don't believe me!
So a good way to prove or disprove it would be to download the demo version for the random entry and trade it on your own demo account.
A random entry will create different positions – each time you trade the same historical data.
It will show you buy and sell signals, calculated by a random generator.
And trading a random entry is something that might help you to understand how important the other components in an automated system really are – entries are totally overrated!
If you are interested in other results, you might want to watch the other performance videos on RobotTradingSystem.com – or wherever you get your trading performance videos…
Download "RANDOM ENTRY ROBOT TRADING SYSTEM - DEMO VERSION - WORKS WITH AUDCAD ON DEMO ACCOUNTS ONLY" RandomDemo.zip – Downloaded 164 times – 70 KB