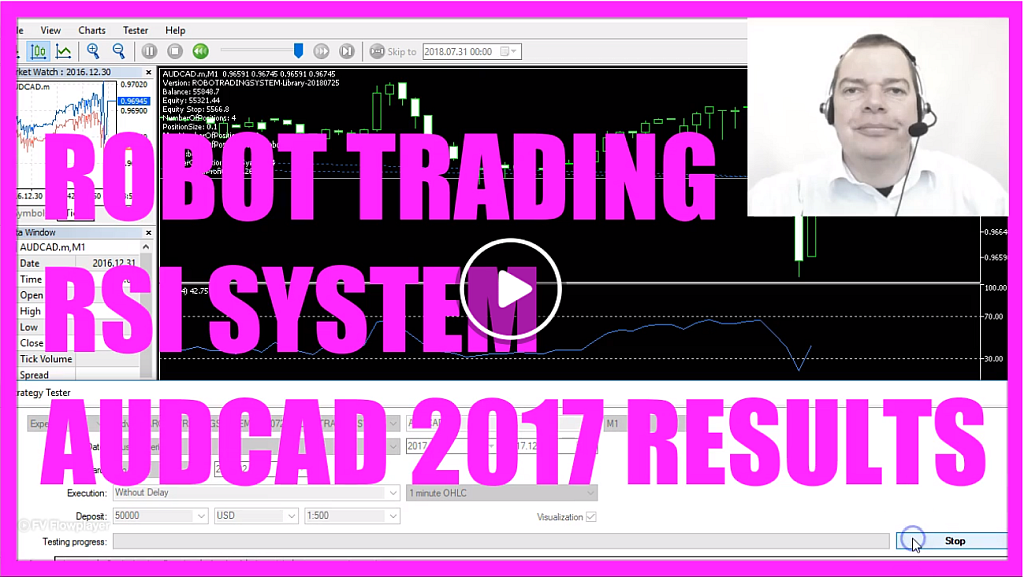 This is an automated video to show you the RSI trading results for 2017.
We are using a very high trading risk of 12, so don't do that on your real account.
I like to trade one year at a time, because that makes it easy to compare results.
I started with automated trading over 5 years ago and needed to import historical data back then, because Metatrader4 doesn't provide it.
One of the advantages of automated trading is the fact, that you can trade the same time span, again and again and adjust just one single parameter.
If you get better results, that one change needs to be tested in other trading years.
If those results are also better, you have made an improvement that becomes the base line for your next system.
If those results are worse, you would change one – just one – other parameter.
That is a good way to improve your results over time – like in this case.
If you are interested to see more results like this one, maybe you want to watch the other performance videos on RobotTradingSystem.com – or wherever you get your trading performance videos…
Download "RSI ROBOT TRADING SYSTEM DEMO VERSION - WORKS WITH AUDCAD ON DEMO ACCOUNTS ONLY" RSIDemo.zip – Downloaded 92 times – 72 KB