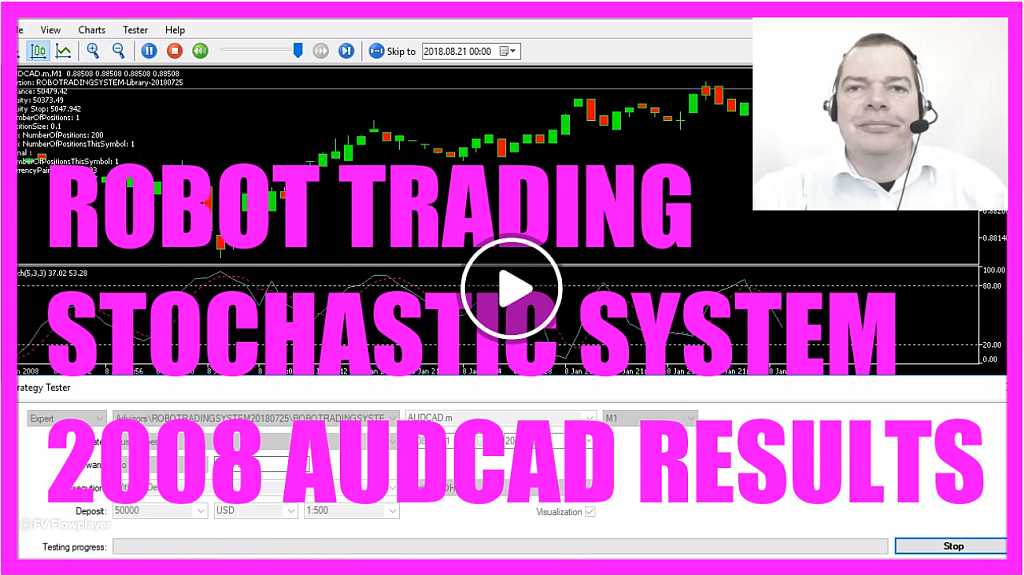 Let's see how the Stochastic oscillator performed in 2008 – that is the year of the financial crisis. This video is automated and we are using a risk setting of 3.
Most traders lost a lot of money in 2008 – and we would have also lost our money if we would use the same risk setting that worked for 2007.
Like the weather, the markets can change from sunny to stormy conditions and it is a good idea, to use a very low risk setting in uncertain times.
You probably never would try to park your car with the same speed you use to overtake other cars on the highway, would you?
So you slow down when you arrive at the parking lot and adjust your current speed to the current conditions.
That is a wise practice on the street and it is also wise to reduce the trading risk when the market conditions are bad.
A financial crisis is not so hard to notice, everybody is talking about it in the news.
That causes uncertainty and in uncertain times people may overreact.
And that causes high volatility, so be careful in the next financial crisis and reduce your trading risk.
If you are interested in reducing your trading risk, maybe you want to watch the other performance videos on RobotTradingSystem.com – or wherever you get your trading performance videos…
Download "STOCHASTIC ROBOT TRADING SYSTEM - DEMO VERSION - WORKS WITH AUDCAD ON DEMO ACCOUNTS ONLY" StochasticDemo.zip – Downloaded 81 times – 71 KB