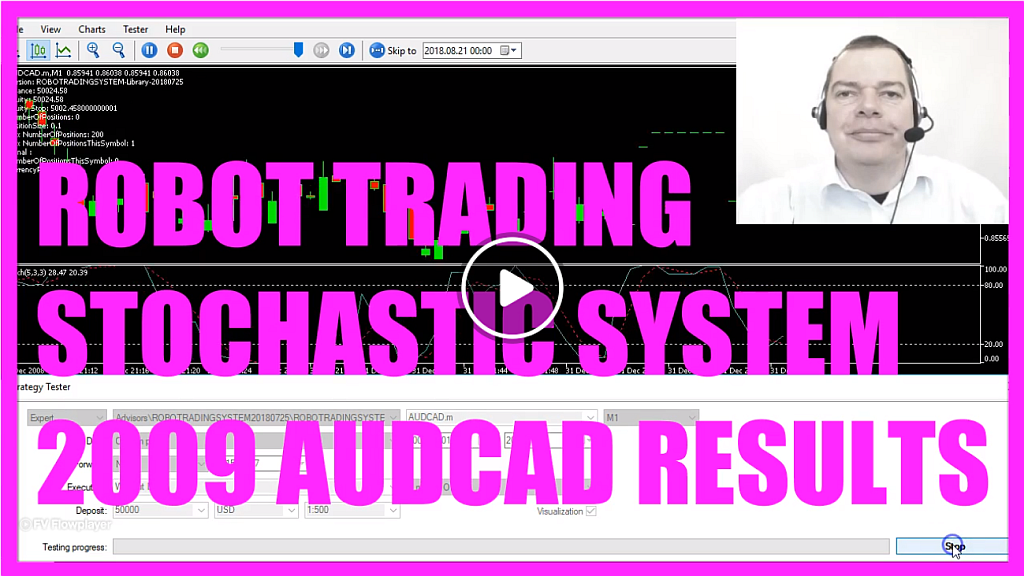 In 2009 we use a risk setting of 4 to trade the Stochastic oscillator. This video is automated to show you the results for that.
You will always have good and bad years to trade, sometimes it is possible to grow your account and sometimes you can just make a small profit to cover the costs.
For the Stochastic oscillator the year 2009 wasn't the best year so far, but we are still able to make a few thousand dollars.
One of the good things in backtesting is the fact, that you can find out how your system would have performed under different market conditions.
But you might see that the quality of the backtesting data is not so good, so it is always a good idea to test different approaches.
In my case the definition for a good system is easy: I wanted to create an automated system that could make profits in at least 10 different currency pairs for at least 10 years.
I can do that today with the RobotTradingSystem, but it took me a while.
I do know my results in real trading. They are promising, but if you can expect the same results – that depends on your account type, leverage, trading costs and so on.
If you are interested in results, maybe you want to watch the other performance videos on RobotTradingSystem.com – or wherever you get your trading performance videos…
Download "STOCHASTIC ROBOT TRADING SYSTEM - DEMO VERSION - WORKS WITH AUDCAD ON DEMO ACCOUNTS ONLY" StochasticDemo.zip – Downloaded 81 times – 71 KB