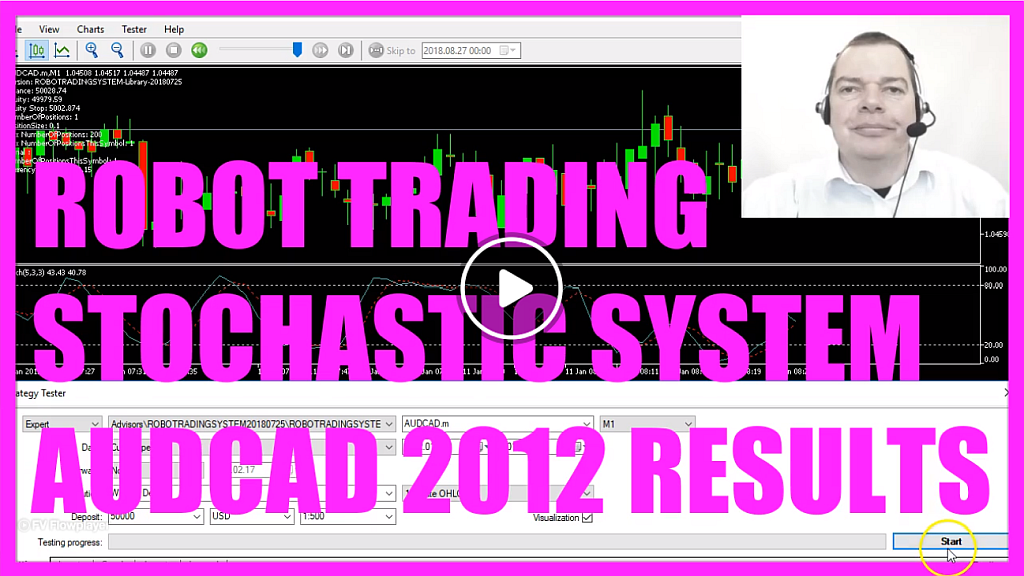 We are trading the year 2012 with a risk setting of 7 and in this automated message we use the Stochastics entry to open a lot of positions.
Nobody wants to see a boring movie, we are all looking for entertainment.
Could you imagine an Arnold Schwarzenegger or Bruce Willis movie where both guys sit on a park bench for 90 minutes, waiting for the bus?
That is how it feels in trading sometimes. You want the excitement, you want to see big profits.
And if you trade for the entertainment, that might be the cause why you try to manipulate your system.
Suddenly you realize, that the excitement can become real terror. Yes you wanted to be thrilled, but no, you didn't want to see your finances melt away – like butter in the sun.
So now you manipulate something else in an attempt to make your money back – and usually this will make things worse.
Whatever you do, it doesn't work. If you do the opposite of what you would do, the market might do the opposite of the opposite.
Does this sound familiar?
If it does, maybe you want to watch the other performance videos on RobotTradingSystem.com – or wherever you get your trading performance videos…
Download "STOCHASTIC ROBOT TRADING SYSTEM - DEMO VERSION - WORKS WITH AUDCAD ON DEMO ACCOUNTS ONLY" StochasticDemo.zip – Downloaded 101 times – 71 KB