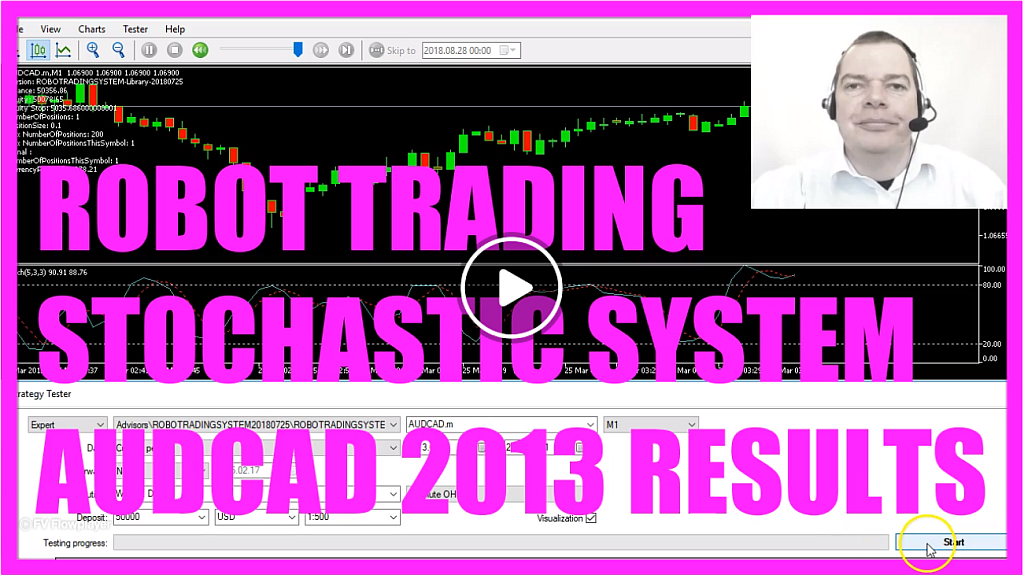 In this automated video we use a risk setting of 3.8 to trade the Stochastic oscillator for the year 2013.
Now you might ask yourself, why not use a risk setting of 3 or 4? Why exactly 3.8?
Well, that doesn't mean that you couldn't use something else, but from time to time it makes sense to pick floating type values.
In this case a value of 3 would not open enough positions for my own taste – and a risk setting of 4 would produce a draw down that is too big.
I know that, because I have tested both values for the Stochastic entry – that is possible in a minute or two – with an automated system.
One of the benefits of automation is the fact, that you can do a few hundred trades with a single mouse click to find the optimal setting for your own needs.
A discretionary trader would never be able to do that in such a short time, but you can do it with almost no effort.
There are years when you want to do exactly that: Fumbling around with different risk values to find the one that gives you the optimal result.
2013 is such a year – if you use the Stochastic oscillator.
If you would like to find out how optimal results look for other years or other indicators, maybe you want to watch the other performance videos on RobotTradingSystem.com – or wherever you get your trading performance videos…
Download "STOCHASTIC ROBOT TRADING SYSTEM - DEMO VERSION - WORKS WITH AUDCAD ON DEMO ACCOUNTS ONLY" StochasticDemo.zip – Downloaded 108 times – 71 KB