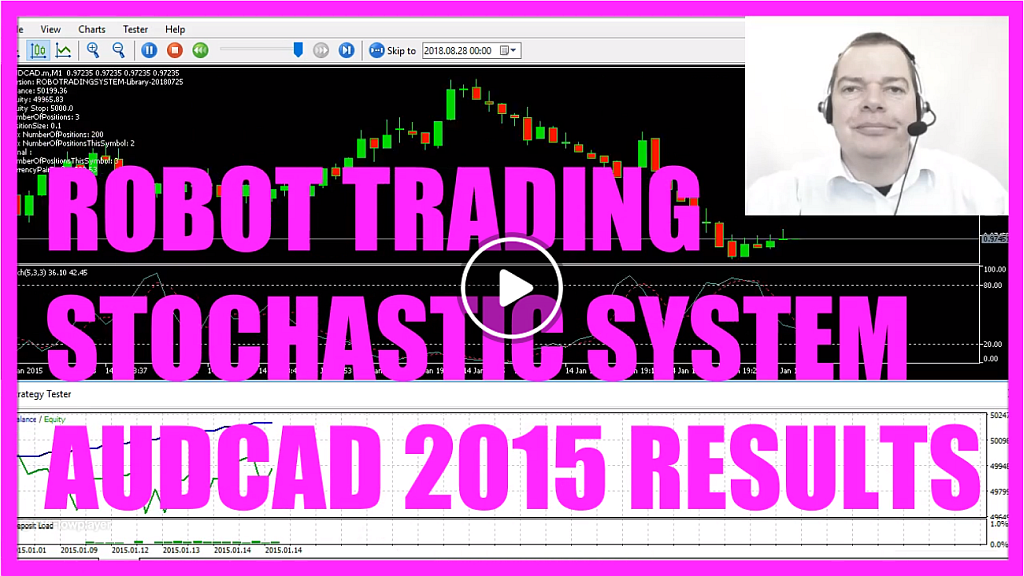 We are trading the Stochastic oscillator for the year 2015 and this video is automated.
This time the risk setting is very high, we are using a value of 12.
I would not recommend to do that on a real account, because things could go wrong with such a high risk.
Yes, right now you are looking at a backtest where it is no problem to see a draw down that might last for a few seconds, but wait until you see something like that happen on your real account!
That totally changes the game, because of your emotions.
Humans are emotional creatures and if you would see your real money account taking a draw down of almost $50000, that might cause serious emotional problems.
I think a trader needs to grow with his account and I always encourage people to start with a demo account.
Most of them don't listen, because they think that using a demo account is a waste of time.
Once their money is gone, they suddenly agree that it indeed would have been a good idea.
Whenever you feel fear that your account might tank, whenever you want to get up in the middle of the night to check your account – that is a good sign that your account size is too big!
If you would like to avoid losses, maybe you want to watch the other performance videos on RobotTradingSystem.com – or wherever you get your trading performance videos…
Download "STOCHASTIC ROBOT TRADING SYSTEM - DEMO VERSION - WORKS WITH AUDCAD ON DEMO ACCOUNTS ONLY" StochasticDemo.zip – Downloaded 106 times – 71 KB