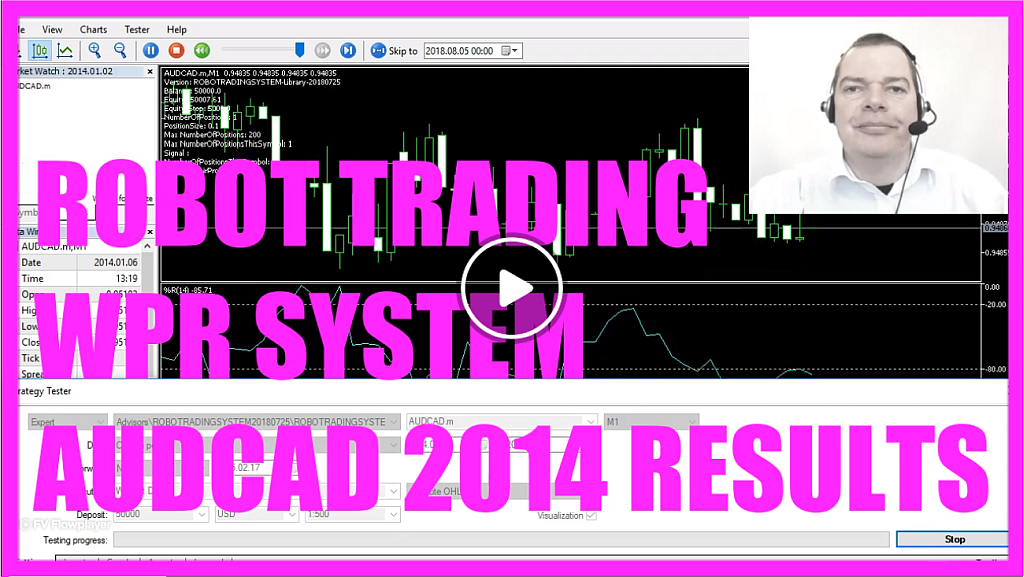 Let's have a look at the results for the WPR indicator with a risk setting of 7. We are currently trading the year 2014 with the Robot Trading System.
Having an automated system has several advantages. The biggest advantage is the speed.
Your computer can calculate several dozen things in a few split seconds. Any computer that was sold in the last ten years can do it.
Another advantage is the fact, that trades are opened and closed based on calculations – not on feelings. So there are no revenge trades.
And a computer never needs to eat, sleep or leave the house, so it can trade 24/7 on up to 22 currency pairs at a time.
So even if I would be a better trader – which I am not – I would prefer to use an automated system, because I can spend my time doing anything else.
Computers have been used to create the market, they send you the price data and that data is recalculated to draw it on your own computer screen – so why do you think you should trade it manually?
I can't even remember 20 things in a row, but your computer can do that with each and every price on the chart.
If you are interested in other results that are produced by a computer, maybe you want to check out the other performance videos on RobotTradingSystem.com – or wherever you get your trading performance videos…
Download "WILLIAMS PERCENT RANGE ROBOT TRADING SYSTEM DEMO VERSION - WORKS WITH AUDCAD ON DEMO ACCOUNTS ONLY" WPRDemo.zip – Downloaded 103 times – 72 KB