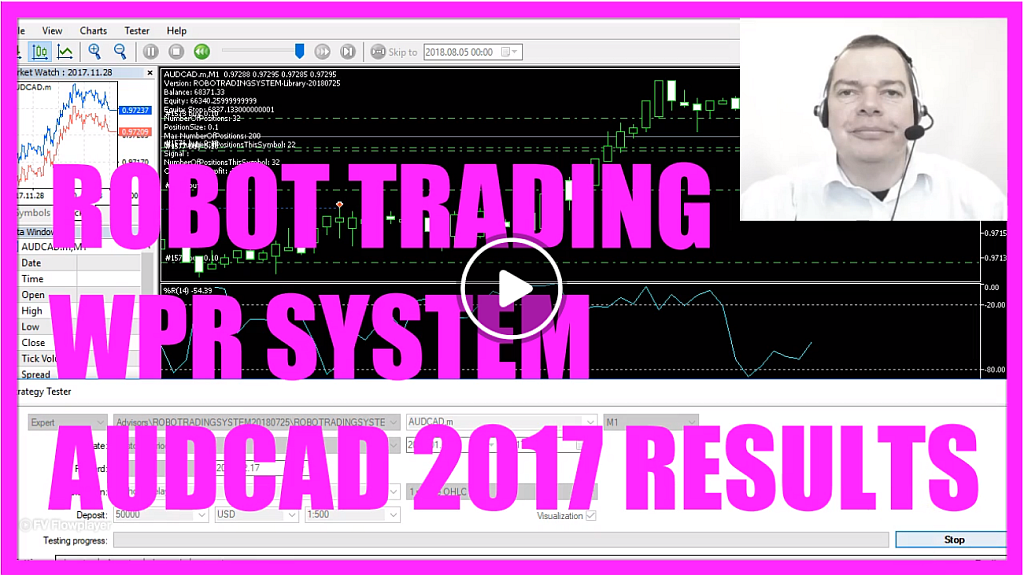 This is the Robot Trading System. We are trading the WPR for the trading year 2017 and the risk setting is 12. This video message is automated.
I consider 12 to be an insane high value, so please don't do that on your live account.
But it is possible to trade such high risk settings and still see an equity and balance curve that look good.
I wouldn't recommend to do that – at all – on any real account, because the markets can change very quickly.
Any draw down for your own real account can cost you sleep.
If you see results – in a video like this, or on a demo account – that is a completely different experience.
So one of the things that are a good way to become a better trader might be a smaller account size for your real account.
Nobody would lose any sleep for a loss of 17 cents.
But that might be totally different for a $1700 loss.
The reason is the impact for your life. So don't trade anything that might cost you your financial head!
If you are interested to find out how you can improve your chances, you might be interested to watch the other performance videos on RobotTradingSystem.com – or wherever you get your trading performance videos…
Download "WILLIAMS PERCENT RANGE ROBOT TRADING SYSTEM DEMO VERSION - WORKS WITH AUDCAD ON DEMO ACCOUNTS ONLY" WPRDemo.zip – Downloaded 101 times – 72 KB